Top
Apply Now

Administrative Assistant
Bloomfield Hills, MI
Start with a job, stay for a career.
For over 100 years, Edward Rose & Sons has been committed to career development for our team members. We offer you the opportunity to grow in an environment where you will feel valued, have room for advancement, and be rewarded for your good work.
We are currently looking for an Administrative Assistant to join our team in Bloomfield Hills, MI! The Administrative Assistant helps facilitate an efficient operation of the main office by performing administrative functions to support assigned departments within the home office. Administrative Assistants serve as a customer service resource for internal or external inquiries and support the leadership team with standard reporting, projects, and workflow.
What are the responsibilities of the Administrative Assistant?
General office support to include answering phone lines, screening, and properly routing calls, checking, and forwarding or responding to email correspondence, and in-person assistance to visitors and vendors including connecting visitors to appropriate team members or acting as a resource for inquiries.
Provide internal customer service to team members including answering questions and directing members to the right internal resource.
Manage calendars, arrange for meetings, and arrange travel including flights, car rentals, hotels, etc.
Prepare agendas and schedules for meetings.
Prepare and distribute meeting notes or other materials for meetings.
Maintain organized electronic and paper filing system.
Prepare internal and external correspondence.
Organize and maintain accurate files, records, reports, contact lists, policies, and procedures.
Create documents in Microsoft Word and Yardi, such as written correspondence, reports, emails, and memos.
Create spreadsheets in Microsoft Excel to summarize data.
Lead or assist in coordination of Company events or activities.
Assist leaders by traveling to various places including the bank and post office.
Communicate with management, residents, vendors, and all outside contacts in a professional manner and provide assistance wherever possible.
Exhibit a positive disposition while interacting with residents, colleagues, and vendors.

Gather information and store documents for safety or property related incident reports.

Sort and distribute incoming mail deliveries each day.

Manage incoming packages and prepare outgoing package orders online, generally through FedEx or UPS.

Prepare certified mail and deliver it to the post office.
Order and stock supplies for office.
General upkeep of the office including copy or print stations, kitchens, meeting rooms, and supply storage areas.
Input and manage purchase orders in Yardi.

Manage the contractor bid process, including sending out the bid list, preparing bid letters, creating contracts and addendums, and reviewing contractor documents to meet the necessary requirements for each state and municipality.
What are the role requirements?
High school diploma or equivalent is preferred.
Previous administrative experience is preferred.
Experience using standard office equipment is required.
Experience using Yardi Voyager or similar property management software is preferred.
Knowledge of Microsoft Office programs.
Must possess exceptional organizational and time-management skills along with close attention to detail.
Experience using a multi-phone system preferred.
Regular attendance, work ethic and strong interpersonal skills are required for success in this position.
Takes initiative in assisting others with various tasks.
Is an effective communicator and works well with the team.
Is punctual and reliable.
Completes tasks in a timely manner.
Presents the ability to execute job duties under stressful circumstances such as last-minute deadlines or other difficult situations.
The ability to work cooperatively with others.
Strong written and verbal communication skills are required.
Must possess exceptional organizational and time-management skills.
Must have a valid driver's license.
What's in it for you?
Comprehensive benefits package, including 401(k) with company match
On the job training and development
Generous paid time off programs
Competitive compensation plan with bonus opportunities
Great work environment
Opportunities for advancement
Discounted apartment home
Grow a Career with Edward Rose & Sons!
Edward Rose & Sons is committed to career development for our team. We offer training and development through on the job, technical, sales, and leadership tracks and provide solid growth potential in all areas of our business.
Our Mission, Vision, and Values: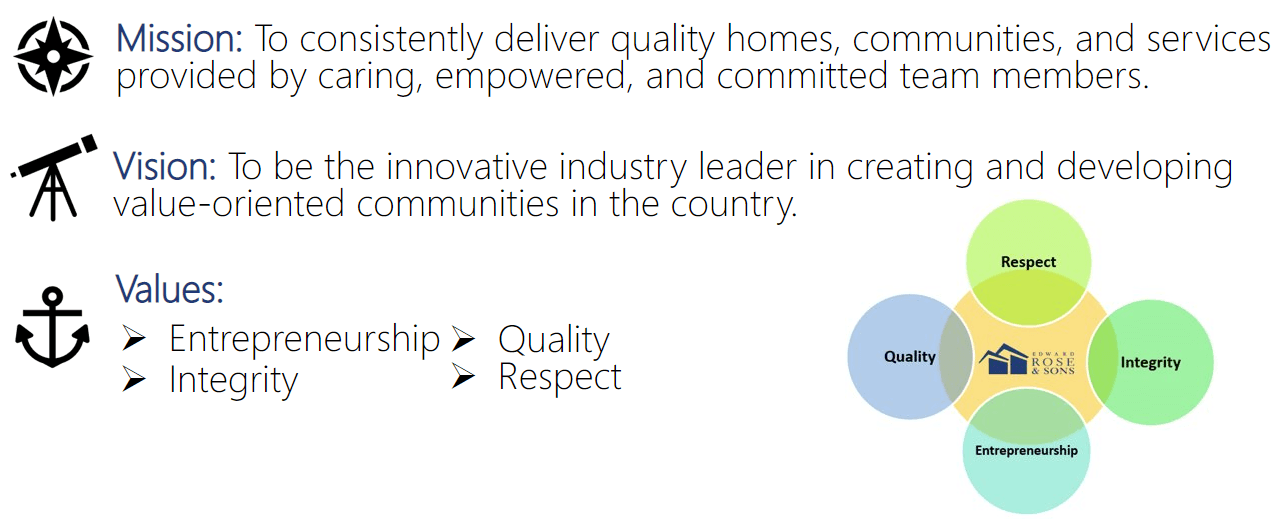 We are an Equal Opportunity Employer, and we affirmatively seek diversity in our workplace. We recruit qualified candidates and advance our employees without regard to race, color, religion, gender, age, disability, genetic information, ethnic or national origin, marital status, veteran status, or any other status or characteristic protected by federal, state or local laws.
© 1999 - 2023 Apartment Gear, Inc. | formerly PMJobs.com
Top