Top
Apply Now

Maintenance Technician
Oak Creek, WI
Start with a job, stay for a career.
For over 100 years, Edward Rose & Sons has been committed to career development for our team members. We offer you the opportunity to grow in an environment where you will feel valued, have room for advancement, and be rewarded for your good work.
Oak Shores Apartments is currently looking for a Maintenance Technician to join our on-site operations team to help support a positive experience for our residents.
CLICK HERE to see a day in the life of a Maintenance Technician at Edward Rose & Sons!
What are the responsibilities of a Maintenance Technician?
Responsible for the overall maintenance of an apartment community, including all areas related to the day-to-day operations
Evaluate, prioritize, and resolve work orders according to company quality standards
Successfully perform plumbing tasks including pipe fitting, shut offs, sink replacements, faucet installations, garbage disposal installations, and repairs
Troubleshoot, diagnose, and solve air conditioner, furnace, hot water heater and boiler issues.
Troubleshoot and diagnose appliance repairs
Deliver quality carpentry work including replacing doors, doorjambs, drywall, trim, interior/exterior caulking, and step replacement
Perform electrical repairs including switches, outlets, and light fixtures.
Repair ceramic tile and tub surround replacement
Monitor inventory of the most commonly used parts to ensure adequate stock.
Additional duties as assigned by supervisor
What are the role requirements?
Previous experience in multi-family property maintenance is preferred
Knowledge of maintenance safety guidelines and procedures, and OSHA regulations (including state-specific) is preferred
HVAC experience and EPA certification is preferred
CPO Certification and pool chemistry and maintenance skills are preferred
Ability to shovel snow and/or clear ice from walks, driveways, or parking lots and spread salt in those areas during snow season
Maintain a professional appearance following team dress code policy
Able to effectively and professionally communicate with residents and co-workers
Basic computer skills and comfort learning software, apps, and programs
Have reliable transportation and valid driver's license
What's in it for you?
Comprehensive benefits package, including 401(k) with company match
On the job training and development
Generous paid time off programs
Competitive compensation plan with bonus opportunities
Great work environment
Opportunities for advancement
Discounted apartment home
Compensation: Starting at $20.35 per hour or higher, based on experience
Grow a Career with Edward Rose & Sons!
Edward Rose & Sons is committed to career development for our team. We offer training and development through on the job, technical, sales, and leadership tracks and provide solid growth potential in all areas of our business.
Check out our service technician career path: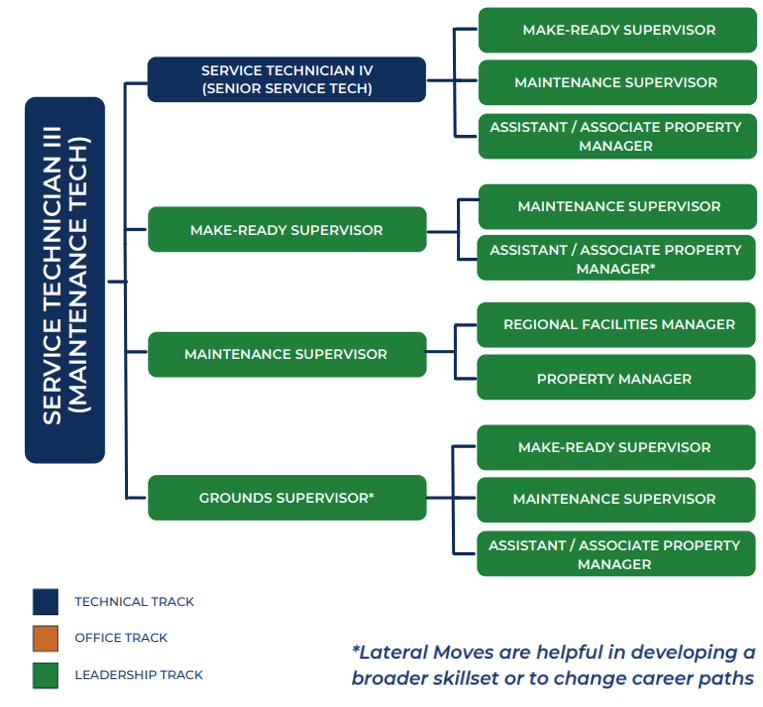 Our Mission, Vision, and Values: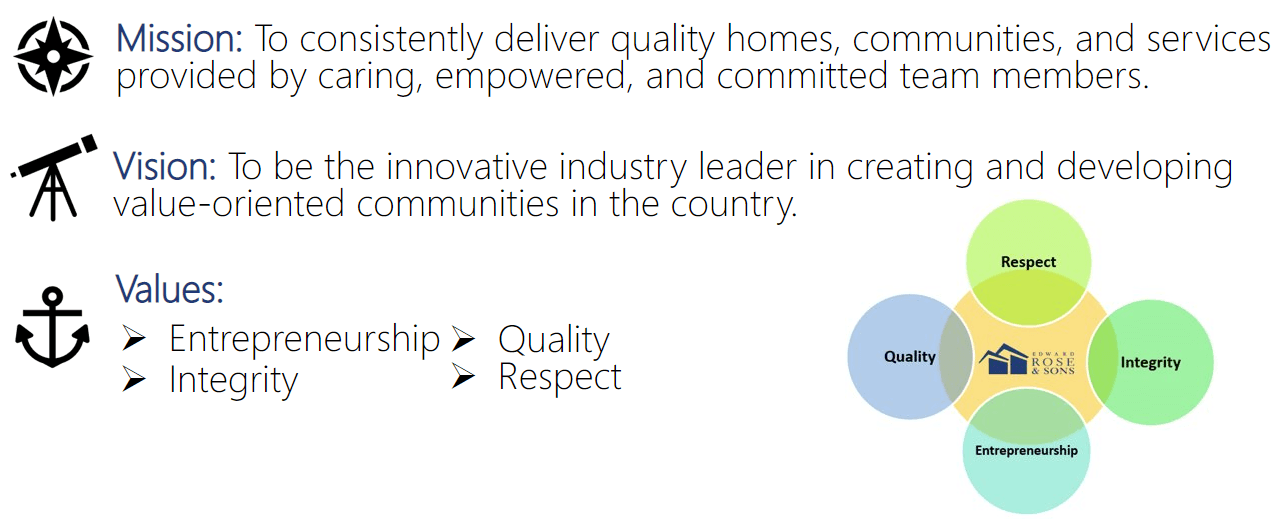 We are an Equal Opportunity Employer, and we affirmatively seek diversity in our workplace. We recruit qualified candidates and advance our employees without regard to race, color, religion, gender, age, disability, genetic information, ethnic or national origin, marital status, veteran status, or any other status or characteristic protected by federal, state or local laws.
Jobs like this are also known as:
Apartment Maintenance
Assistant Maintenance
Facilities Technician
Maintenance - Intermediate
Maintenance Engineer
Maintenance Technician
Make Ready Technician
Service Technician
© 1999 - 2023 Apartment Gear, Inc. | formerly PMJobs.com
Top