Top
This job ad is expired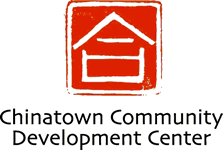 Maintenance Technician - Notre Dame
San Francisco, CA
Job Summary: The Maintenance Technician provides building residents with a well-maintained environment by performing maintenance repairs and custodial duties in areas including but not limited to plumbing, carpentry, electrical, painting, mechanical systems, and appliance repair. This position interacts extensively with on-site staff and residents, as well as vendors and contractors.
Status: Full-time, Nonexempt, Regular
Location: Russian Hill neighborhood, San Francisco
Hours: Sunday through Thursday, 8:00a.m. - 5:00p.m. and on-call for emergencies
Salary: $25.00 per hour; Comprehensive benefits
The Organization: A private non-profit founded in 1977, Chinatown Community Development Center believes in a comprehensive vision of community. We own and/or manage approximately 36 affordable housing buildings serving over 4.500 low-income seniors, single adults, formerly homeless adults, and families of diverse ethnic and cultural backgrounds in San Francisco's Chinatown, Tenderloin, Western Addition, and Polk Gulch neighborhoods. We also build housing, develop grassroots leadership, and engage low-income residents and youth. Our employees are passionate about the mission; thrive in a family organizational culture; and embody values of empowerment, teamwork, and compassion. Chinatown CDC serves a diverse population and is committed to hiring practices that provide culturally competent services. We encourage people of color to apply.
What You Will Do
Meet with Supervisor or Property Manager to get work schedules and assignments
Assist Property Manager with purchase orders
Examine problems as outlined on work orders and assess/troubleshoot reported issues
Perform building repairs by responding to problems such as, but not limited to:

Boiler malfunctions
Water leaks
Sprinkler set-offs
Clogged drains or pipes
Broken light fixtures
Ground fault interrupters

Turn over vacant units in accordance with Property Management policy
Log all information or duties performed on work order request forms in compliance with Property Management procedures
Repair appliances such as:

Washers
Dryers
Vacuum cleaners
Stoves
Refrigerators
HVAC
Change lock systems as directed
Assist Property Manager with daily inspection of the common areas for safety hazards or code violations
Assist Property Manager with semi-annual unit inspections
Perform monthly inspections of Emergency Lights and Exits
Complete all work orders as assigned
Assist with pest control
Perform custodial duties as needed
Maintain work area in orderly condition
Other
Embody organization values (respect & compassion, empowerment, teamwork)
Contribute to a safe and pleasant work environment
Follow policies, procedures, and safe work practices
Other duties as assigned
What You Bring
Ability to use all janitorial equipment including, but not limited to:

Carpet shampooer
Floor buffer
Vacuum

Ability to use all basic maintenance equipment including, but not limited to, power tools (i.e. saws, drills, sanders, grinders, etc.) and hand tools (i.e. hammers, wrenches, etc)
Knowledge of how to safely do the job of a Maintenance Technician of a building (proper use of ladders, preventing floor slippage, and trip hazards)
Ability to troubleshoot and prioritize work
Capacity to work independently and exercise own judgment
Good problem-solving skills
Flexibility to adjust to changing situations and work conditions
Ability to work with people of diverse economic, social, and ethnic backgrounds
Basic knowledge of CAL/OSHA and MSDS
Good verbal and written communication skills
Ability to change lock systems
Education and Experience (Minimum Qualifications)
Four (4) years of building maintenance and/or construction experience
Basic computer skills
Flexibility to work evenings and weekends as needed
Preferred Qualifications
Prior experience with housing or nonprofit organizations
Familiarity with diverse neighborhoods
Maintenance and construction training classes, licenses, and certificates
Bilingual in English/Cantonese/Spanish preferred
Benefits provided
Dental Insurance
Health Insurance
Optical Insurance
Paid Vacations
© 1999 - 2023 Apartment Gear, Inc. | formerly PMJobs.com
Top