Top
This job ad is expired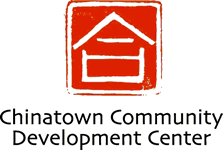 Maintenance Lead & Resident Manager
San Francisco, CA
Job Summary: The Onsite Maintenance Lead supervises custodial staff to provide residents with a well-maintained environment by performing maintenance repairs and custodial care in areas including but not limited to plumbing, carpentry, and mechanical systems. This individual will reside in the Resident Manager unit to ensure safety of the residents and their living conditions. This position involves extensive interaction with on-site staff and residents, as well as vendors and contractors. They provide direction, support, and training to maintenance and custodial staff, including assisting on the completion of work orders.
Status: Full-time, Nonexempt, Regular
Location: Chinatown and North Beach neighborhoods, San Francisco
Hours: Monday through Friday, 8:00a.m. - 4:30p.m.; on-call for emergencies Monday through Friday, 5:00 p.m. – 8:00 a.m., and Saturday and Sunday, and CCDC Holidays from 12:00 a.m. to 11:59 p.m. (24 hours)
Salary: $26.95 - $28.37 per hour as Maintenance Lead and $18.46 per hour as Resident Manager; Comprehensive Benefits
Resident Manager Unit: Studio Unit located at 227 Bay
The Organization: A private non-profit founded in 1977, Chinatown Community Development Center believes in a comprehensive vision of community. We own and/or manage approximately 36 affordable housing buildings serving over 4,500 low-income seniors, single adults, formerly homeless adults, and families of diverse ethnic and cultural backgrounds in San Francisco's Chinatown, Tenderloin, Western Addition, and Polk Gulch neighborhoods. We also build housing, develop grassroots leadership, and engage low-income residents and youth. Our employees are passionate about the mission; thrive in a family organizational culture; and embody values of empowerment, teamwork, and compassion. Chinatown CDC serves a diverse population and is committed to hiring practices that provide culturally competent services. We encourage people of color to apply.
What You Will Do
Maintenance Duties
Meet with Property Manager to coordinate work assignments
Assist Property Manager with daily/weekly inspection of the common areas for safety hazards or code violations
Review all work orders for completeness and accuracy
Perform all building repairs by responding to problems such as, but not limited to: boiler malfunctions, water leaks, sprinkler set-offs, clogged drains or pipes, broken light fixtures, floor damage, etc.
Assess and assign work orders to appropriate staff, including offering training or assistance to complete the task if necessary
Determine the scope of all maintenance projects and evaluate the need for outside vendors
Secure bids for rehab and maintenance work in compliance with regulatory procedures
Respond to exigent regulatory health and safety inspection violations
Responsible for planning, preparing, and executing your buildings' Preventative Maintenance Plan
Set-up key and lock systems
Responsible for keeping accurate inventory of all tools and equipment and order supplies as needed
Record all serial numbers of tenant appliances according to appropriate regulatory procedures
Participate in rehab meeting and capital needs assessment project
Assist Property Managers in compiling the Maintenance budgets for the property
Keep maintenance work area in a safe and neat condition
Turn around resident units in compliance with Property Management procedures
Report incident/injury that occur on or around the property
Accompany vendors, inspectors, and monthly pest control inspector to ensure units are in safe and clean conditions
Supervisory Duties
Train, supervise, and oversee the work of staff supervised in job responsibilities and duties, organizational policies and procedures, and safe work practices
Supervise third party contractors/employees (e.g. janitorial workers, landscapers, elevator service company, etc.)
Write and conduct performance reviews and work goals for staff
Responsible for the recruitment, interview, and selection for directly supervised position vacancies
Ensure staff knows and follows safe work practices and policies
Resident Manager Duties
Perform nightly inspection/security check of all floors and lock up all common areas as needed or in an emergency matter (approximately ~30 minutes per day)
Respond to and handle all building emergencies during on-call shift: flood, fire, electricity outrage, serious injury, medical emergency and report it to the Property Manager
Log and document serious events on incident reports
Maintains a log book with all activity and incidents, including date and time of occurrence (if no events that day, then indicate no events)
Report any graffiti on both interior and exterior side of the building to Property Manager
Assist with after hours maintenance issues
Separate recyclables, compostable, and landfill trash when needed
Other
Embody organization values (respect & compassion, empowerment, teamwork)
Contribute to a safe and pleasant work environment
Follow policies, procedures, and safe work practices
Other duties as assigned
What You Bring
Ability to troubleshoot and prioritize work
Capacity to work independently and exercise own judgment
Knowledge of OSHA and CAL/OSHA and other safety and health code violations
Knowledge of all applicable building codes and ability to recognize building code violations
Basic computer skills
Good problem-solving skills
Flexibility to adjust to changing situations and work conditions
Ability to work with people of diverse economic, social and ethnic backgrounds
Good verbal and written communication skills
Education and Experience (Minimum Qualifications)
Five (5) years of prior experience in maintenance/construction field
Experience in plumbing, carpentry, and electrical systems
Basic computer skills
Preferred Qualifications
Sensitivity to issues facing homeless, disabled, elderly, family and other diverse populations
Prior experience in residential affordable housing
Familiarity with the neighborhood of the work site
Ability to read blue prints
Benefits provided
Dental Insurance
Health Insurance
Optical Insurance
Paid Vacations
© 1999 - 2023 Apartment Gear, Inc. | formerly PMJobs.com
Top