Top
This job ad is expired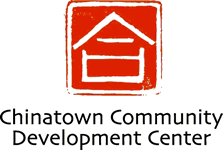 Facilities Coordinator
San Francisco, CA
Job Summary: The Facilities Coordinator will work under the direction of the Associate Director of Facilities to support building facilities activities on existing projects and on projects in the construction pipeline. The Facilities Coordinator will be the first point of contact for internal and external stakeholders seeking support and information from the Property Management department on projects approved for capital improvement, CNA's, and life safety. The Facilities Coordinator will track data for end of year impact on the department for continued upkeep properties. This position will manage external contractors in support of facilities projects including maintaining records and contracts, coordinating project activities, providing scheduling support, and approving payments.
Status: Full-time, Nonexempt, Regular
Location: Chinatown neighborhood, San Francisco
Hours: Monday through Friday, 9:00a.m.-5:30p.m.; occasional weekends and evenings for emergencies as needed
Salary: $71,250- $75,000 annually; Comprehensive benefits
The Organization: A private non-profit founded in 1977, Chinatown Community Development Center believes in a comprehensive vision of community. We own and/or manage approximately 36 affordable housing buildings serving over 4,500 low-income seniors, single adults, formerly homeless adults, and families of diverse ethnic and cultural backgrounds in San Francisco's Chinatown, Tenderloin, Western Addition, and Polk Gulch neighborhoods. We also build housing, develop grassroots leadership, and engage low-income residents and youth. Our employees are passionate about the mission; thrive in a family organizational culture; and embody values of empowerment, teamwork, and compassion. Chinatown CDC serves a diverse population and is committed to hiring practices that provide culturally competent services. We encourage people of color to apply.
What You Will Do
Interact with residents, the Asset Management department, contractors, inspectors, and authorities having jurisdiction on the project
Observe, monitor and document the work of the contractor according to our contract - this includes management of all project correspondence (incoming and outgoing), including but not limited to oral and written communications, RFIs, Memos to General Contractor, Field Directives, Clarification Letters, submittals, change orders, and progress payments
Follow-up on the completion of scheduled preventive maintenance reports and unscheduled major repairs /upgrades to mechanical, electrical, pneumatic and plumbing systems and equipment in a timely manner
Maintain operational goal of maintenance for all HVAC, utilities, equipment and fire life safety systems
Maintain binder of warranty work and follow up on items that qualify; work with Housing Development department, general contractors and sub-contractor(s) to complete warranty work
Maintain successful operation and continual upkeep of the sites, by collecting data and scheduling of painting for sites
Perform monthly and quarterly inspections of building, grounds and equipment for quality control of life safety systems and CCDC standards
Assist in maintaining a database of property files including drawings, permits, certificates, and maintenance records to ensure compliance
Ensure compliance with FHA & ADA requirements and local jurisdictional requirements
Manage small project completion of work in conformance with contract documents and ensure that all close-out documentation is accurate
Work with Associate Director of Faciilties to choose vendors and prepare all documentation needed for consultation from Housing Development department and then submission for contractors and vendors
Work with the Associate Director of Facilities and Housing Development department to review and analyze construction documents confirming that property management department standards are incorporated into the project design
Prepare and present monthly reports that accurately forecast project cost and completion objectives are in line with contracts
24/7 emergency call support and site attendance as needed
Support work order management for in-house staff and vendors as necessary.
Attending OAC meetings for various sites to obtain detailed notes.
Scheduling Maintenance Meetings and taking notes.
Meeting contractors and bidding out projects as needed
Various administrative tasks
Other
Embody organizational values (respect & compassion, empowerment, teamwork)
Contribute to a safe and pleasant work environment
Follow policies, procedures, and safe work practices
Other duties as assigned
What You Bring
Excellent organizational and communication skills
Excellent analytical skills, be detail oriented, have good business sense, and be able to work on numerous projects concurrently and prioritize workload independently
Excellent communication and collaboration skills and knowledge of work processes, spreadsheets as well as strong presentation skills
Ability to multi-task and effectively organize responsibilities to achieve portfolio goals and objectives.
Invoicing and accounting skills
Minimum Qualifications:
Two (2) years of project management experience
Two (2) years of office management and/or bookkeeping experience
Proficient in the use of Google, Microsoft Excel, Word, Project, and other programs as necessary
Preferred Qualifications:
Bachelor's degree in a related field (construction management, engineering)
Three (3+) plus years of construction project management of complex urban, mid and high-rise building projects, specifically time spent on residential (apartment) construction
Experience working in the nonprofit sector
Experience coordinating work on low income/affordable residential property
Proficient in property management software
Bilingual in Chinese/Spanish/English but not required
Benefits provided
Dental Insurance
Health Insurance
Life Insurance
Optical Insurance
Paid Vacations
© 1999 - 2023 Apartment Gear, Inc. | formerly PMJobs.com
Top