Top
Apply Now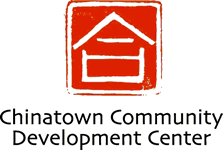 Assistant Manager - Swiss American and T
San Francisco, CA
Job Summary: The Assistant Manager assists the Property Manager in managing all aspects of daily building operations. Responsibilities include office management, administrative paperwork, responding to general inquiries from residents, and resolving resident problems. The ideal candidate is a team player with strong interpersonal, customer services, and organizational skills who pays attention to detail.
Status: Full-time, Nonexempt, Regular
Location: North Beach neighborhood, San Francisco
Hours: Monday through Friday, 9:00a.m.-5:30p.m.
Salary: $26.95 - $28.37 per hour; Comprehensive Benefits
What You Will Do
Property Management
Assist the Property Manager with the overall operation of the building
Use Yardi to print reports and enter re-certification information
Create and maintain tenant files, applicant waiting list, and transfer list
Assist with paperwork for housing application and rent collection process
Assist with bank deposits
Assist with processing applications, move-ins, move-outs, and certifications
Assist the Property Manager with compiling and completing tenant information for monthly and annual summary reports, such as Vacancy Report, PSR, and other reports
Responsible for managing the building when the Property Manager is off-site
Tenant Relations
Educate residents about and enforce compliance with regulations, lease provisions, and house rules
Address tenant requests/disputes and respond to building emergencies
Assist tenants and perform other duties as required for successful operation of building
Support Property Manager as needed
Forward any reasonable accommodation requests and fair housing complaint in a timely fashion to 504 Coordinator
Office Management
Process applications, photocopying, faxing, and filing
Process invoices and send to Property Supervisor for approval
Process daily mail and screen incoming phone calls
Order office supplies, fill out maintenance work orders, and distribute memos and notices
Maintain orderliness of front entrance, lobby, and adjoining rooms/areas
Other
Embody organization values (respect & compassion, empowerment, teamwork)
Contribute to a safe and pleasant work environment
Follow policies, procedures, and safe work practices
Other duties as assigned
What You Bring
Pleasant and professional manner with calm disposition
Ability to work with people of diverse social, economic, and ethnic backgrounds
Ability to work independently and exercise own judgment in problem-solving
Good written and verbal communication skills
Ability to adjust to changing situations and work under pressure
Excellent interpersonal and organizational skills
Working knowledge of Microsoft Windows, Word, Excel, Outlook, Yardi Voyage or other property management software
Education and Experience (Minimum Qualifications)
High School Diploma or GED equivalent
Two (2) year prior experience in residential property management
Bilingual in Cantonese
Detail-oriented with experience processing paperwork
Sensitivity to issues facing low-income, disabled, and elderly populations
Preferred Qualifications
Familiarity/prior experience with low-income/affordable residential property management
Prior experience YARDI Voyager
Experience in Affordable Housing
Prior experience with Recertification and vacancy processing
Benefits provided
401K Match
401K Plan
Dental Insurance
Empl. Assistance
Health Insurance
Life Insurance
Optical Insurance
Paid Vacations
Jobs like this are also known as:
Apartment Manager
Community Director
Community Manager
Community Supervisor
General Manager
Property Manager
© 1999 - 2023 Apartment Gear, Inc. | formerly PMJobs.com
Top