Top
Apply Now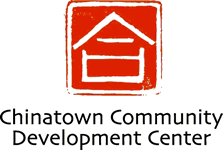 Relocation Specialist
San Francisco, CA
Job Summary: Working with the Housing Preservation Manager and Project Manager, the Relocation Specialist manages the day to day work involved in the relocation of households prior to, during, and after rehabilitation of preservation properties including settling all outstanding claims. The Relocation Specialist provides bilingual and biliterate support in Cantonese Chinese and English to the residents.
Status: Full-time, Nonexempt, Temporary (up to 1.5 years, subject to extension)
Location: Chinatown neighborhood, San Francisco
Hours: Monday through Friday, 9:00a.m.-5:30p.m., plus some nights, weekends, and holidays
Salary: $66,500 - $70,000 annually; Comprehensive Benefits
The Organization: A private non-profit founded in 1977, Chinatown Community Development Center believes in a comprehensive vision of community. We own and/or manage approximately 36 affordable housing buildings serving over 4,500 low-income seniors, single adults, formerly homeless adults, and families of diverse ethnic and cultural backgrounds in San Francisco's Chinatown, Tenderloin, Western Addition, and Polk Gulch neighborhoods. We also build housing, develop grassroots leadership, and engage low-income residents and youth. Our employees are passionate about the mission; thrive in a family organizational culture; and embody values of empowerment, teamwork, and compassion. Chinatown CDC serves a diverse population and is committed to hiring practices that provide culturally competent services. We encourage people of color to apply.
What You Will Do
Meet with residents slated for impacts by construction projects, identify relocation needs, implement a plan for relocation, and provide assistance and resources for residents relocating out and back to their home units.
Assisting Housing Preservation Manager, Contractor, and Chinatown CDC staff, develop a plan for relocation of residents prior to construction.
Process paperwork needed for relocation, including general information notices, 30 day notices, relocation agreements, per diem requests, and check requests.
Arrange meetings with each resident household with other staff to discuss relocation and proposed unit improvements.
Inspect unit and resident characteristics to assess relocation need. Revise relocation plan as needed.
Arrange for relocation. Secure off-site relocation units, work with staff to prepare on-site units for use as relocation units, assess daily remuneration rates if needed for relocated households, anticipate residents' needs, schedule transfers of utility services, arrange for packing materials and storage, and schedule moving crews.
Order and distribute packing material.
Be available to deal with residents' relocation concerns and questions individually as well as at resident meetings, which may be held in evenings or on weekends.
Monitor and assess resident households' progress in packing for relocation. If needed, arrange for assistance for households to meet schedule.
Act as main contact for moving crew and contractor during relocation process.
Working with Housing Preservation Manager, Contractor, and Chinatown CDC staff, respond to and resolve problems which impact relocation: moving crew mistakes or problems, resident problems, etc.
With Project Manager's assistance, manage, review, and revise relocation budget.
Support Project Manager to assure smooth operation of relocation and construction.
Arrange for translation /interpretation services as needed.
Working with pest inspector and property management staff, assess all units for pests prior to relocation and arrange for pest treatment if identified.
Financial Responsibility and Authority
Help develop, monitor, and maintain the relocation budget
Other
Embody organization values (respect & compassion, empowerment, teamwork)
Contribute to a safe and pleasant work environment
Follow policies, procedures, and safe work practices
Other duties as assigned
What You Bring
Strong interpersonal, organizational, analytical, and problem-solving skills
Consistent attention to detail, strict deadlines, time management, and budget tracking
Excellent written and verbal communications skills
Ability to maintain high level of confidentiality
Ability to set boundaries or maintain cooperative relationships with residents in potentially stressful situations, staff, and vendors
Capacity to work independently and exercise reasonable judgment
Willingness to learn about relocation process and issues and to adhere to legal relocation requirements
Ability to interface with family members, case managers, IHSS workers, social workers, medical and other professionals to support resident case and well-being throughout the relocation process.
Willingness and ability to coordinate on a daily basis with other Relocation Team staff in a changing and dynamic environment.
Ability to communicate and work respectfully with ethnically and socio-economically diverse residents, various CCDC departments/staff, and external contacts
Proficiency in Microsoft Word and Excel on a PC platform with Windows operating system
Education and Experience (Minimum Qualifications)
Bachelor's Degree or equivalent experience
Experience with word processing and spreadsheet software
Bilingual/biliterate in Chinese (Cantonese or Mandarin) and English
Requires some evening and holiday and weekend work
Preferred Qualifications
Experience working with seniors and families
Experience working in multi-family housing
Experience working in a dynamic construction environment
© 1999 - 2023 Apartment Gear, Inc. | formerly PMJobs.com
Top