Top
Apply Now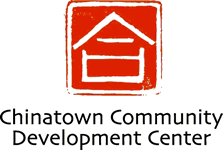 Property Manager - Small Sites
San Francisco, CA
Job Summary: The Property Manager oversees all aspects of the designated property's daily operations, ensuring safe living conditions for residents and a positive work environment for staff. They are responsible for ensuring that the building(s) comply with funding agency regulations. The position requires a strong leader and a team player who has good conflict-resolution skills and is able to respond calmly to crisis situations. S/he must understand and be sensitive to the issues that face low-income residents and practice sound personnel and building management practices. This position requires working independently in an active and bustling neighborhood.
Portfolios: 462 Green, 9th Avenue, 1535 Jackson, 900 Jackson
Status: Full-time, Exempt, Regular
Location: Inner Richmond, Polk Gulch, and North Beach neighborhoods, San Francisco, CA
Hours: Monday through Friday, general business hours; On-call 24-hours daily for problems and emergencies at buildings
Salary: $67,450 - $71,000 annually; Comprehensive benefits
The Organization: A private non-profit founded in 1977, Chinatown Community Development Center believes in a comprehensive vision of community. We own and/or manage approximately 36 affordable housing buildings serving over 4,500 low-income seniors, single adults, formerly homeless adults, and families of diverse ethnic and cultural backgrounds in San Francisco's Chinatown, Tenderloin, Western Addition, and Polk Gulch neighborhoods. We also build housing, develop grassroots leadership, and engage low-income residents and youth. Our employees are passionate about the mission; thrive in a family organizational culture; and embody values of empowerment, teamwork, and compassion. Chinatown CDC serves a diverse population and is committed to hiring practices that provide culturally competent services. We encourage people of color to apply.
What You Will Do
Property Management:
Oversee all aspects of the building(s)' daily operations, ensuring safe living conditions for residents
Responsible for complying with all guidelines, procedures, and regulations of all applicable regulatory agencies
Create/manage files for all residents and maintain integrity of applicant waiting list in compliance with all applicable regulatory agencies procedures
Process paperwork for applications, move-ins, move-outs and certifications in compliance with regulatory agencies' procedure
Complete and approve initial, annual, and interim re-certifications
Conduct weekly/monthly/annual unit and property inspections with the Maintenance Staff
Report regularly to Supervisor on status of buildings, program, staff and residents
Complete all regular reports including monthly vacancy report, project status report (PSR), monthly statistical report and other additional reports from regulatory agencies and investors
Collect rents and security deposits, and make bank deposits
Submit monthly HAP request to the sites Contract Administrator
Monitor site budget and report variances to Supervisor
Along with Resident Manager, attend resident meetings regularlly
Successfully pass all audits and inspections conducted by local and state agencies as well as internal and investor reviews, meeting and exceeding compliance standards
Work with Asset Management to respond to investor or agency questions
Work with Fiscal Department to process any necessary rent and/or subsidy write-offs at a minimum on a quarterly basis
Tenant Relations:
Orient new residents to building site, policies and programs
Respond to staff or resident grievances and provide problem resolution assistance
Work with Resident Services staff on issues related to resident housing retention
Create a pleasant and welcoming environment for the residents, being approachable and friendly while still enforcing the house rules
Forward any reasonable accommodation requests and fair housing complaints in a timely fashion to 504 Coordinator
Prepare tenant files for eviction procedures when applicable
Supervisory:
Recruit, interview, and hire for job vacancies of directly supervised positions
Train, supervise, and hold supervisees accountable for job responsibilities and duties, organizational policies and procedures, and safe work practices
Complete performance reviews and work goals for staff supervised
Review and approve timesheets, time-off, and work expenses of supervisees
Ensure staff know and follow safe work practices and policies
Ensure staff are in compliance with all Program Regulations
Train staff on building and emergency procedures, resident rules, and record keeping
Financial Responsibility and Authority:
Develop, monitor, and maintain the property budget
Answer budget variance questions
Process, Code and Approve Accounts Payable
Negotiate new and renewal vendor contracts that are financially beneficial to the property
Oversee and reconcile petty cash
Oversee expenditures for resident functions
What You Bring
Pleasant and professional manner with calm disposition
Ability to work with people of diverse social, economic, and ethnic backgrounds
Ability to work independently and exercise own judgment in problem-solving
Good written and verbal communication skills
Good problem-solving skills and mathematical ability
Proficiency with Microsoft Window, Word, Excel, Outlook, Yardi Voyage or other equivalent property management software
Willingness to perform varied tasks with enthusiasm
Education and Experience (Minimum Qualifications)
Bilingual in Cantonese
Three (3) years experience in affordable residential property management
Three (3) years prior supervisory experience
Knowledge of affordable housing programs (i.e. HUD, Tax Credit, Section 8, MOH, SSP)
Basic knowledge of landlord tenant issues and conflict resolution
Knowledge of Fair Housing, ADA, and 504 compliance related issues
Ability to interact with government agencies, other service providers, and the community
High School diploma or GED equivalent
Excellent administrative, organizational and written/verbal communication skills
Sensitivity to issues facing homeless, disabled, elderly, family and other diverse populations
Familiarity with the neighborhood of the work site
Preferred Qualifications
Familiarity with diverse neighborhoods
BA/BS Degree or equivalent in a related field
Certified Occupancy Specialist (COS), Tax Credit Specialist (TCS), California Certified Residential Manager (CCRM) or other equivalent designations
Familiar with how to use Property Management Software (Yardi preferred)
Biliterate in Chinese
Prior work experience in a Customer Service oriented role
Benefits provided
401K Match
401K Plan
Dental Insurance
Empl. Assistance
Health Insurance
Life Insurance
Paid Vacations
Jobs like this are also known as:
Apartment Manager
Assistant Manager
Community Manager
Floating Property Manager
Portfolio Manager
Property Manager
© 1999 - 2023 Apartment Gear, Inc. | formerly PMJobs.com
Top