Top
Apply Now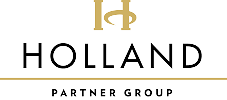 Maintenance Technician II (9334)
Seattle, WA
Salary range: $22.00 - $26.00 per hour, plus bonus potential.
The Maintenance Technician II is responsible for performing highly diversified duties to ensure all physical aspects of the property are maintained to meet company set standards for cleanliness, appearance, safety and overall functionality. Job functions are carried out in accordance with Holland Partner Group's Core Values.
Responsibilities
Assist in maintaining the physical condition and general upkeep of the property per company operating and safety standards.
Efficiently paint vacant units for rent-ready condition as required and per Holland standards.
Maintain common areas, models, and office areas of the property by adhering to touch-up paint schedule required by Property and Maintenance Managers.
Make recommendations to maintain a proper inventory of supplies and tools sufficient for turning units.
Complete unit turns of assigned units generated on weekly turn schedule correctly and in a timely manner per Holland standards.
Complete assigned service request orders in an accurate and timely manner per Holland standards.
Follow all preventative maintenance programs and guidelines to minimize emergency repairs and service requests.
Adhere to the company's safety programs and guidelines to minimize emergency repairs and service requests.
Assist in safety inspections on the property.
Maintain an excellent and professional customer service relationship with all residents and coworkers to ensure excellent inside customer service, teamwork and accountability.
Participate in company training classes, as required.
Maintains confidentiality of sensitive documents and information regarding both Resident's personal information, and confidential information regarding Holland Residential and Holland Partner Group.
Represent Holland Partner Group in a professional manner at all times.
Conform to company apparel standards and set a positive example for all Associates.
Perform all other duties as directed and assist the overall team effort in any way possible.
Qualifications
Education: No specific level of education is required. However, ability to read, write and speak English is required for safety and productivity reasons.
Experience: Minimum of one year previous experience in property management maintenance, other building maintenance or related trade required. Six months experience working at Holland in a Maintenance capacity may be considered in lieu of one year industry experience.
Knowledge, Skills and Abilities Required:
Knowledge of general maintenance processes and methods.
Ability to work outdoors in temperatures above 90 degrees or below 32 degrees Fahrenheit.
Mobility and flexibility to work in confined spaces and use ladders to heights more than 8 to 9 feet.
Ability to accurately perform basic to intermediate mathematical functions.
Strong customer service orientation.
Ability to stand or walk for long periods of time with frequent bending, lifting and climbing.
Ability to perform general maintenance repair tasks without endangering oneself or others.
Knowledge of appliance repair, HVAC, basic to intermediate plumbing, basic to intermediate electrical, general carpentry, painting, roofing, tape and texture, wall and baseboard preparation, and sheetrock patching.
Ability to safely use tools and general maintenance equipment.
Attendance: This full-time position requires the ability to work any of the seven days of the week, 52 weeks of the year. Additional hours or overtime may be required. Position requires the incumbent to serve on-call, based on property needs.
Equipment: Incumbent must provide own hand tools unless prohibited by State law (including side cutting pliers, needle nose pliers, combination jaw pliers, crescent wrench, channel locks, screw driver set, plain face claw hammer, tape measure, electrical tester, utility knife, drywall saw, flashlight and tool carrier).
This position also requires:
Other licenses and certifications as required by state law.
Ability to lift or move up to 50 pounds variable distances.
Hearing and visual ability to observe and detect signs of emergency situations.
Fluency in English both verbally and non-verbally.
Benefits: Holland is proud to offer a competitive and comprehensive benefits package including health care benefits (Medical, Dental, Vision, HSA, FSA), income replacement (Life Insurance, Long-term Disability) and retirement savings through our 401(k), including employer match. Supplemental benefits are also available (Accident, Hospital Indemnity, Critical Illness, Short-term Disability) and we are proud to offer our Employee Assistance Program (EAP) and Tuition Reimbursement. We offer PTO in addition to Paid Sick Leave, paid holidays and a generous Sabbatical after every 5 years of service. There are also opportunities to share in the success of the company through our profit share programs.
Benefits provided
401K Match
401K Plan
Bonus Program
Dental Insurance
Empl. Assistance
Health Insurance
Life Insurance
Long Term Disability
Optical Insurance
Paid Vacations
Personal Days
Short Term Disability
Jobs like this are also known as:
Apartment Maintenance
Assistant Maintenance
Facilities Technician
Maintenance - Intermediate
Maintenance Engineer
Maintenance Technician
Make Ready Technician
Service Technician
© 1999 - 2023 Apartment Gear, Inc. | formerly PMJobs.com
Top