Top
Apply Now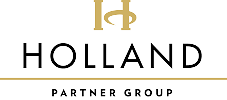 Assistant Maintenance Manager (9324)
Seattle, WA
Salary range: $25.00 - $33.00 per hour, plus bonus potential.
The Assistant Maintenance Manager ensures that the physical condition of the property is maintained according to company operating and safety standards.
Responsibilities
Ensure that the physical condition of the property is maintained according to company operating and safety standards. Ensure that service requests and repairs are made correctly and in a timely manner. Assistant Maintenance Managers will spend 90 -95 percent of their time performing hands-on repairs/maintenance work. The remaining time will be spent supervising the work of other employees and outside contractors and performing general management function as assigned by the Maintenance Manager.
This position requires the ability to transport or move up to 50 pounds variable distances, the mobility and flexibility to use ladders and to access and work in confined spaces, or at heights in excess of eight to nine feet. Also required is the ability to personally perform general maintenance repair tasks without endangering oneself, residents or fellow employees.
Prioritize, organize and schedule service requests and general maintenance tasks, with the assistance of the Maintenance Technician(s).
Assist Maintenance Manager with scheduling and supervising other maintenance staff and the work performed by outside contractors.
Assist Maintenance Manager with maintaining a proper inventory of supplies and tools for providing service and maintaining the property. Purchase supplies as required using standard purchase order system and proper bidding procedures.
Assist in maintaining a preventative maintenance program that minimizes emergency repairs and service requests.
Adhere to the company's safety programs, policies and procedures. Maintain the hazard communications program. Teach and promote safe work practices among on-site staff.
Participate in company training classes, as required.
Assist Maintenance Manager with departmental personnel management functions, budgeting and reforecast, as required.
Maintains a positive relationship with all Administrative and Maintenance staff to ensure excellent inside customer service, teamwork and accountability.
Maintains confidentiality of sensitive documents and information regarding both Resident's personal information, and confidential information regarding Holland Residential and Holland Partner Group.
Cooperate with all peers at every level, should it be in the best interest of the Property / Company.
Perform all other duties as directed by the Property Manager, and assist the overall team effort in any way possible.
Qualifications
Education: High school diploma or equivalent is required.
Experience: Minimum of two to three years previous experience in property management maintenance, other building maintenance or related trade. Older properties (5+ years) may also require previous renovation experience
Knowledge, Skills and Abilities Required:
Major Appliances
HVAC
Basic – Intermediate Plumbing
Basic – Intermediate Electrical (when no license required)
Sheetrock
General Carpentry
Pool Care (if required by property)
Pest Control (if required by property)
Gutters
Painting
Roofing - All roofing work will be completed by licensed, insured contractors
Strong customer service orientation
Equipment:
Position requires individuals to use a vehicle provided by the property to transport tools and supplies around the property. Persons must be able to drive the vehicle without jeopardizing the safety of themselves, fellow employees and residents.
Position requires individuals to be able to use general maintenance equipment including, but not limited to: hand tools, pressure washers, blowers, sandblasters, ladders, paint brushes, landscaping equipment, vacuum cleaner, ladder, hose sprayer, rotary scrub brush, and required safety equipment. In addition, position requires frequent chemical handling.
Position requires individuals to wear appropriate maintenance uniform apparel.
All equipment must be used without jeopardizing the safety of themselves, fellow employees and residents. Appropriate safety equipment and apparel must be worn as necessary.
Licenses Required:
Pest Control (If done in house).
Other licenses and certifications as required by state law.
Attendance: Position requires ability to work any of the seven days of the week, 52 weeks of the year. Due to property staffing limitations, it is extremely critical that individuals be able to work their scheduled hours plus any other hours necessary to complete the job. Position requires the ability to utilize a pager and serve on-call, as scheduled or necessary.
This position also requires:
Position requires individuals to wear appropriate maintenance uniform.
Ability to deal well with people and Strong customer service orientation.
Hearing and visual ability to observe and detect signs of emergency situations.
Fluency in English both verbally and non-verbally.
Benefits: Holland is proud to offer a competitive and comprehensive benefits package including health care benefits (Medical, Dental, Vision, HSA, FSA), income replacement (Life Insurance, Long-term Disability) and retirement savings through our 401(k), including employer match. Supplemental benefits are also available (Accident, Hospital Indemnity, Critical Illness, Short-term Disability) and we are proud to offer our Employee Assistance Program (EAP) and Tuition Reimbursement. We offer PTO in addition to Paid Sick Leave, paid holidays and a generous Sabbatical after every 5 years of service. There are also opportunities to share in the success of the company through our profit share programs.
Benefits provided
401K Match
401K Plan
Bonus Program
Dental Insurance
Empl. Assistance
Health Insurance
Life Insurance
Long Term Disability
Optical Insurance
Paid Vacations
Personal Days
Short Term Disability
Jobs like this are also known as:
Apartment Maintenance
Assistant Maintenance
Facilities Technician
Maintenance - Intermediate
Maintenance Engineer
Maintenance Technician
Make Ready Technician
Service Technician
© 1999 - 2023 Apartment Gear, Inc. | formerly PMJobs.com
Top