Top
Apply Now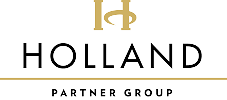 Community Operations Assistant (9272)
Vancouver, WA
Overview
Salary range: $20.00 - $22.00 per hour.
Work: Hybrid
The Community Operations Assistant assists with the administration of a portfolio of properties financial operations. They work closely with on-site property management teams and the corporate team with a goal of providing exceptional customer experience to internal and external customers in accordance with Holland Partner Group's core values.
Responsibilities
Dedicated to working closely with all on-site staff.
Prepare and records all property notices such as 3-day, 10-day, balance due, NSF, and renewals.
Remain up-to-date on all state laws regarding non-payment and delinquent accounts.
Ensure compliance with Holland policies and procedures.
Understand and apply principles of Fair Housing.
Responsible for understanding Landlord-Tenant laws.
Process accounts payable in a consistent and timely manner with approval of the Property Manager.
Attend and participate in training programs as required.
Represent the community and Holland in a professional manner at all times.
Complete the daily input of leasing, audit daily deposits, weekly payable batches, and activity for the property.
Maintain Resident electronic files according to Holland Standard Operating Procedures.
Perform all other duties as directed by the VP of Accounting.
Qualifications
Education: High school diploma or equivalent is required. A college degree in related coursework or equivalent years' experience strongly preferred. In addition, the position requires the ability to accurately perform basic to intermediate mathematical functions.
Experience: Minimum of one-year experience in residential or commercial property management required. One-year experience in finance, accounting, or banking services may be considered in lieu of some property management experience.
Knowledge, Skills and Abilities Required:
Excellent communication, organizational and leadership abilities.
Computer literacy and familiarity with property management systems &quot" Yardi software experience preferred.
Competency in Microsoft Word, Excel and Outlook.
Ability to work well with others.
Great verbal and written communications skills.
The ability to prioritize and perform multiple tasks concurrently.
Strong customer service orientation.
Requires a high level of attention to detail.
Ability to understand and clearly explain legal documents.
Attendance: This full-time position requires regular and punctual attendance compliant with the schedule set to meet company needs. Additional hours or overtime may be required.
This position also requires:
Ability to lift or move up to 20 pounds.
Hearing and visual ability to observe and detect signs of emergency situations.
Fluency in English both verbally and non-verbally.
Benefits: Holland is proud to offer a competitive and comprehensive benefits package including health care benefits (Medical, Dental, Vision, HSA, FSA), income replacement (Life Insurance, Long-term Disability) and retirement savings through our 401(k), including employer match. Supplemental benefits are also available (Accident, Hospital Indemnity, Critical Illness, Short-term Disability) and we are proud to offer our Employee Assistance Program (EAP) and Tuition Reimbursement. We offer PTO in addition to Paid Sick Leave, paid holidays and a generous Sabbatical after every 5 years of service. There are also opportunities to share in the success of the company through our profit share programs.
Benefits provided
401K Match
401K Plan
Dental Insurance
Empl. Assistance
Health Insurance
Life Insurance
Long Term Disability
Optical Insurance
Paid Vacations
Personal Days
Short Term Disability
© 1999 - 2023 Apartment Gear, Inc. | formerly PMJobs.com
Top