Top
Easy Apply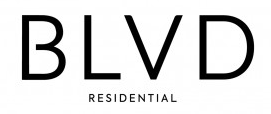 Community Manager
Sacramento, CA
BLVD Residential a privately held company with nearly 50 years' experience in multifamily property management services, is looking for a Community Manager to join our team. The Community Manager will be accountable for a broad range of duties including managing the day-to-day operations, maintaining high occupancy levels, supporting our marketing programs, establishing and maintaining financial goals and managing and supporting the property team.
Location: The Regency Apartments - 5900 Riza Ave. Sacramento, CA
Our Ideal Candidate Has:
2-4 years' experience in the property management industry or related experience
Solid sales, marketing and customer service experience.
Knowledge of budgets and financial statements and the ability to work within budgeted guidelines.
Property management certification (preferred)
What You'll Do
Oversees day-to-day financials, sales, marketing, maintenance, and administrative operations of the community.
Perform accounting responsibilities including revenue management, collections, and timely processing of resident deposits.
Oversee and assist with marketing the property using social media and other appropriate platforms. Respond to rental inquiries made by phone, internet and walk-in traffic with objective of securing appointments.
Perform administrative duties related to the on-site sales/marketing function.
Provide a high level of customer service to prospects, residents and vendors.
Ensures compliance with company standards and applicable laws, e.g., Fair Housing and Landlord/Ten ant laws.
What We Offer
Competitive base salary plus a generous benefits package with two different medical plan options, as well as vision and dental group plans
Company-paid life and AD&D insurance
Paid vacation, sick leave, and holidays
Generous 401(k) match
Housing
Salary ranges are based on paying competitively for size and industry. Individual pay decisions are based on a number of factors, including qualifications for the role, experience level, skillset, and balancing internal equity relative to peers at the company. The ranges shared are for the expectations as laid out in the job description, however we are often open to a wide variety of profiles and recognize that the person we hire may be less experienced or more senior than this job description as posted. If that ends up being the case, the updated salary range will be communicated with you as a candidate.
Salary Range: $17.00 - $22.00 per hour
Benefits provided
401K Match
401K Plan
Dental Insurance
Empl. Assistance
Health Insurance
Optical Insurance
Jobs like this are also known as:
Apartment Manager
Assistant Manager
Community Manager
Floating Property Manager
Portfolio Manager
Property Manager
© 1999 - 2023 Apartment Gear, Inc. | formerly PMJobs.com
Top