Top
This job ad is expired

Grounds Technician
Columbia, SC
We offer our full-time employees:
Comprehensive benefits package, including 401(k) with company match
Generous paid time off programs
Competitive compensation plan
Employee referral program
Opportunities for advancement
Discounted apartment home
Are you a responsible person who enjoys working outdoors? Are you a motivated self-starter, who takes pride in the work you do? If you answered yes to both of these questions, then we have an excellent opportunity for you!

Killian Lakes Apartments is currently seeking a Groundskeeper who has a keen eye for detail, a proactive attitude and takes pride in their accomplishments. The right candidate will be responsible for the general upkeep and cleanliness of a section of the apartment community, including parking lots, grounds surrounding the buildings, corridors, stairwells, laundry rooms, and mechanical rooms, if applicable.

Additional job responsibilities of a Groundskeeper include, but are not limited to:
Successfully perform minor landscaping tasks including pruning, clearing debris, tree trimming, etc.
Successfully perform basic irrigation tasks.
Assist cross-functional departments with tasks as directed.
Report any potential safety or compliance issues to management.
Must present the ability to execute job duties under stressful circumstances such as last-minute deadlines or other difficult situations.
Ensure compliance with fair housing regulations, OSHA and company policies and procedures.
Exhibit a positive disposition while interacting with residents, colleagues, and vendors.
Submit reports and checklists in a timely manner with minimal errors (if applicable).
Clear snow and ice from walkways and parking areas using a shovel and snow blower (if applicable, based on location).
Assist during physical evictions, occupancy, and pet checks (if applicable, based on location).
Clean and maintain pet use areas throughout the community (if applicable, based on location).
General maintenance of grounds equipment and vehicles (if applicable, based on location).
Maintain community garden areas (if applicable, based on location).
Requirements of a Groundskeeper:
High school diploma or equivalent is preferred.
Previous grounds experience is preferred.
Must be able to report to work during inclement weather conditions.
Ability to prioritize multiple tasks in a fast-paced environment.
Must possess customer service and communication skills.
Must possess organizational and time-management skills.
Ability to use various technologies for online training and administrative purposes.
Must have an acceptable driving record and a valid driver's license.
Must adhere to the team apparel policy.
Regular attendance, work ethic and strong interpersonal skills are required for success in this position.
Employees are required to be honest and trustworthy with a satisfactory background and driving record check to be performed on all applicants being seriously considered.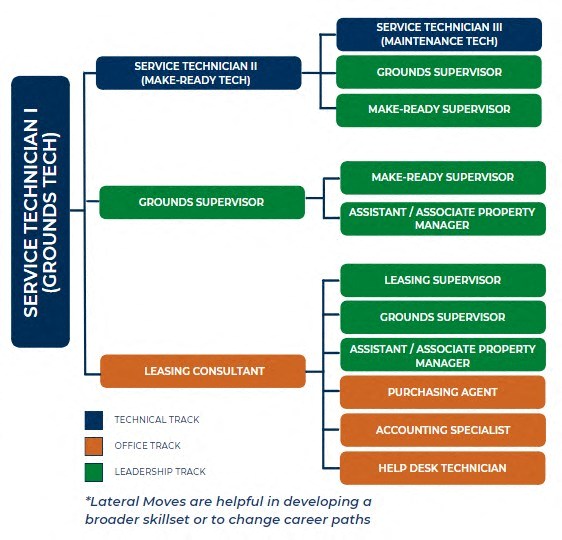 We are an Equal Opportunity Employer, and we affirmatively seek diversity in our workplace. We recruit qualified candidates and advance our employees without regard to race, color, religion, gender, age, disability, genetic information, ethnic or national origin, marital status, veteran status, or any other status or characteristic protected by federal, state or local laws.
Jobs like this are also known as:
Custodian
Groundskeeper
Housekeeper
Janitor
Maintenance - Entry Level
Porter
© 1999 - 2023 Apartment Gear, Inc. | formerly PMJobs.com
Top