Top
Easy Apply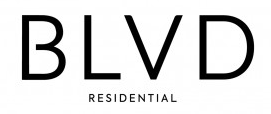 Property Management Controller
Menlo Park, CA
Job description
Are you looking for a place to grow, a company that will provide unique challenges and rewarding opportunities? BLVD Residential, a professional property management company has a fantastic opportunity for an Property Management Controller to join our Menlo Park, CA team.
This role will be responsible for executing all aspects of accounting operations for the property management side of our business and will report to the Corporate Controller.
Who We Are
BLVD Residential is a privately held company with nearly 50 years' experience in multifamily property management services based in Northern California.
Location: Menlo Park, CA
Salary: $110,000.00 - $120,000.00 a year
Responsibilities include:

Manage an accounting staff of 8-10.
Review reconciliation of all balance sheet accounts and applicable schedules to ensure accurate reporting.
Supervise the month-end close process which includes bank reconciliations, impound reconciliations for in-house and lender statements, A/R and A/P review and preparation of owner packets.
Prepare and review monthly and quarterly financial statements.
Assist with daily requests from owners, CPA's, banks, insurance companies and lenders.
Prepare all owner distributions (monthly, semi-monthly, quarterly and annually; mortgage payments).
Oversee Capex lender reserve draws.
File and pay all Personal Property taxes and Secured Property Taxes.
Maintain in-house property tax and insurance impound reconciliations.
Oversee Franchise Tax payment and filing of 592's.
Post annual adjusting entries from CPA's.
Review & approve Accounts Payable weekly processing.
Work with team continuously look to improve and streamline accounting processes and procedures.
Other duties as assigned.
Qualifications:
Bachelor's degree required.
Minimum 5 years related experience.
Solid understanding of GAAP Accounting and accounting processes.
At least 3 years managing accounting staff
Experience working in a real estate business preferred.
Highly organized with strong attention to detail.
Ability to manage multiple projects and work independently as well as in a team environment.
Solid written and verbal communication and problem-solving skills.
Proficient understanding of the Microsoft Office, Experience with property accounting software (Entrata) preferred.
What We Offer:
Competitive base salary plus a generous benefits package with three different medical plan options, as well as vision and dental group plans.
Company-paid life and AD&D insurance.
Paid vacation, sick leave, and holidays.
Generous 401(k) match.
Benefits provided
401K Match
Dental Insurance
Empl. Assistance
Health Insurance
Optical Insurance
© 1999 - 2022 Apartment Gear, Inc. | formerly PMJobs.com
Top