Top
Apply Now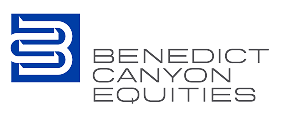 Construction Manager, Interior Renovatio
Phoenix, AZ
About Us
TruAmerica Multifamily is a Los Angeles-based investment firm specializing in acquisitions, value added asset management, capital improvement renovations and rehabilitation of Class B or better multifamily housing in the Western United States. With over 44,780 apartment units currently under management, TruAmerica has cultivated the best talents in the industry to create a first-class multifamily investment platform.
Position Summary
TruAmerica Multifamily is a Los Angeles based Multi-Family Real Estate Investment and Asset Management Company. We are seeking an associate construction manager to focus on unit renovation business plans from acquisition to setting up the scopes, budgets, and contractors, to training, implementing the plans, and auditing the progress.
Tasks and Responsibilities
Leads the unit renovations implementation, training, audit and follow through procedures with TruAmerica Asset Management, property management regionals, onsite property management staff, TruAmerica Accounting and PM accounting to assigned apartment communities.
Assists the Construction Management and Acquisitions with developing the Capital Improvements budgets with a focus on unit renovations budgets.
Sources and negotiate pricing with multiple suppliers to obtain pricing for unit materials and finishes.
Sources and solicit turnkey contractors, negotiate, and contract the unit renovation labor with the turnkey contractors.
Leads the oversight of the unit renovation plan as it relates to quality control, cost control, schedules, and velocity control to meet or exceed underwriting business plan.
Works with Property Management Company on monthly unit move out process to obtain/ forecast schedules of how many units are to be renovated each month.
Continuously reviews all properties Performa CAPEX Renovation Budgets with inception to date costs to ensure compliance with the business plans.
Tracks exact unit cost and follow up with Property Management Staff on invoicing and posting costs.
Identifies deviations utilizing the TruAmerica unit renovations auditing tools.
Reports the variances found and lead the actions required to get the program back on track with your POD members overseeing the subject property.
Abilities
Strong organizational skills that reflect the ability to perform and prioritize multiple tasks seamlessly with excellent attention to detail.
Very strong interpersonal skills and the ability to build relationships with internal and external partners.
Strong written and verbal communication skills.
Demonstrated proactive approaches to problem-solving with strong decision-making capability.
Emotional intelligence and maturity.
Highly resourceful team-player, with the ability to also be extremely effective independently.
Demonstrated ability to achieve high performance goals and meet deadlines in a fast paced environment.
Forward looking thinker, who actively seeks opportunities and proposes solutions.
A sense of urgency, comfort with ambiguity, drive for results and ability to remain true to the company's brand and image.
Physical Demands
The physical demands described here are representative of those that must be met by an employee to successfully perform the essential functions of this job. Reasonable accommodations may be made to enable individuals with disabilities to perform the essential functions.
Ability to sit for up to 10 hours per day.
Ability to move freely around the office for up to 10 hours per day.
Ability to communicate verbally and in writing.
Preferred Experience/ Minimum Qualifications
Associates degree or higher with a major in construction management, business management, or comparable work experience.
The ideal candidate will have prior business experience in property management and managing unit interiors renovations. Candidates with strong backgrounds in other areas will also be considered.
Excel, PowerPoint, and Word experience a must along with strong quantitative and analytical skills.
Familiarity with Yardi/Yardi reporting.
Attention to detail and a desire to produce the highest quality work product
A flexible team player who takes initiative and is dedicated, hard-working, and has an ability to work in a collaborative environment.
Must have strong working knowledge of 3-4 Story; Stick Frame, Type V Vertical construction and older brick buildings for rehab and remodelling projects
Experienced managing subcontractors and vendors
Experienced scheduling and managing site work
Must possess excellent verbal and written communication skills and sound judgment.
Must be highly organized, detail-oriented with strong organizational skills and ability to work effectively and independently with a positive high energy attitude
Travel throughout region on demand as required
Why Join TruAmerica Multifamily?
We'll give you the autonomy and resources to make an impact.
Competitive Compensation and Bonus Eligibility.
Opportunity to invest with other employees in an executive pool.
Employer sponsored benefits (Medical, FSA, Dental, Vision, Long Term Disability and Life) package including 401k with employer matching contribution.
Competitive Vacation that respects your time away to observe, have fun or simply rejuvenate.
Generous employee engagement initiatives, training and more!
TruAmerica Multifamily is proud of our commitment to be an equal opportunity employer. All qualified applicants will receive consideration for employment without regard to race, color, religion, gender, gender identity or expression, sexual orientation, national origin, genetics, disability, age, or veteran status.
NO RECRUITERS PLEASE.
Benefits provided
401K Match
401K Plan
Bonus Program
Dental Insurance
Empl. Assistance
Health Insurance
Intern Program
Internal Training
Life Insurance
Long Term Disability
Optical Insurance
Personal Days
© 1999 - 2022 Apartment Gear, Inc. | formerly PMJobs.com
Top