Top
Easy Apply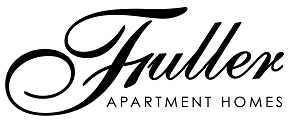 Assistant Community Manager
Bakersfield, CA
Fuller Apartment Homes, Inc. is a tech-forward, excellence-driven developer and property manager looking for a full-time Assistant Community Manager to join the property management team at our newly-built 312-unit apartment community in Bakersfield, CA. The duties of the Assistant Community Manager include providing support to Community Manager and Maintenance Staff, assisting in daily office needs and managing general administrative activities relating to property management (see below for details).
The ideal applicant will have a strong work ethic, be detail-oriented, have excellent communication skills and will be sufficiently tech-savvy to easily learn new tech-based systems.
The schedule for this position is Monday through Thursday from 8:30 am-5 pm and Saturday 10 am - 4 pm. As a growing, team-oriented company, this position opens the door to lots of possibilities for growth!
Responsibilities:
Assist with telephone and email inquiries from prospects, residents and vendors.
Provide excellent customer service.
Administrative and operational tasks to support Community Manager such as rent collections, showings, run applications, and invoice processing.
Administrative and operational tasks to support Maintenance staff such as work orders, vendor scheduling, turnover and inspection scheduling.
Administer and maintain property management software by updating records in a timely and accurate manner
Assist with Resident events and pool and clubhouse monitoring.
Qualifications:
Minimum 1 year of experience in a similar role.
Minimum of intermediate level strong computer skills.
Proficiency in Google suite applications (gmail, google docs, google sheets) and social media.
Yardi and RentCafe Software experience a plus.
Ability to learn and adapt to new technology strongly valued
Works well with others
Excellent time management skills and the ability to prioritize work
Attention to detail and problem solving skills
Strong interpersonal and communication skills: verbal, listening and written
Exhibit initiative and be proactive when necessary
Display discreteness, awareness, and confidentiality of work
Strong multi-tasking capabilities, flexibility, and adaptability
Ability to work in a fast paced, ever-changing environment
Fuller Apartment Homes, Inc. is an Equal Opportunity Employer and welcomes applications from all suitably qualified persons regardless of their race, sex, disability, religion/belief, sexual orientation or age.
Benefits provided
401K Match
Health Insurance
Internal Training
Paid Vacations
Jobs like this are also known as:
Assistant Business Manager
Assistant Community Director
Assistant Community Manager
Assistant Property Manager
© 1999 - 2022 Apartment Gear, Inc. | formerly PMJobs.com
Top