Top
Easy Apply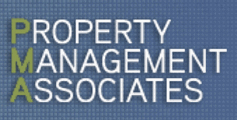 Assistant Property Manager - Housing Inc
Santa Ana, CA
F/T Assistant Manager
Currently seeking a Full-time Assistant Manager for our beautiful 288 unit apartment community located in the city of Santa Ana.
The following qualifications are required:
· Must have excellent verbal & written communication skills
· Energetic, fun-going personality and excellent people skills
· Guide property tours and turn prospects into residents
· Exceptional leasing and marketing skills
· Familiar with application process and lease signings
· Computer and internet savvy
· Proficient with Yardi Voyager a must
Compensation-
· $19.00 per hour/40 hours per week
· Housing is included!
· Medical, dental and vision insurance and 401k
A valid Driver License and Evidence of Auto Insurance will be needed. A background, DMV and Pre-Employment Physical will be conducted as part of our application process.
Benefits provided
401K Plan
Dental Insurance
Health Insurance
Internal Training
Paid Vacations
Personal Days
Jobs like this are also known as:
Assistant Business Manager
Assistant Community Director
Assistant Community Manager
Assistant Property Manager
© 1999 - 2022 Apartment Gear, Inc. | formerly PMJobs.com
Top