Top
Apply Now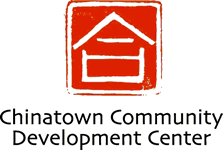 Administrative Assistant - Five 88
San Francisco, CA
Job Summary:
The Administrative Assistant assists the Property Manager and Assistant Property Manager in managing all move-ins, move-outs, re-certifications and unit inspections for the property. This position regularly processes detailed paperwork and interacts extensively with residents and staff. The ideal candidate is a team player with strong interpersonal, customer service, and organizational skills who pays attention to detail and thrives in active and bustling neighborhoods.
Status: Full-time, Nonexempt
Location: Mission Bay neighborhood, San Francisco
Hours: Monday through Friday; 9:00 a.m. to 5:30 p.m.
Salary: DOE; Comprehensive benefits
The Organization: A private non-profit founded in 1977, Chinatown Community Development Center believes in a comprehensive vision of community. We own and/or manage approximately 30 affordable housing buildings serving over 3,800 low-income seniors, single adults, formerly homeless adults, and families of diverse ethnic and cultural backgrounds in San Francisco's Chinatown, Tenderloin, Western Addition, and Polk Gulch neighborhoods. We also build housing, develop grassroots leadership, and engage low-income residents and youth. Our employees are passionate about the mission; thrive in a family organizational culture; and embody values of empowerment, teamwork, and compassion. Chinatown CDC serves a diverse population and is committed to hiring practices that provide culturally competent services. We encourage people of color to apply.
Essential Functions:
Process daily email/mail and screen phone calls
Handle typing, photocopying, faxing, scanning, and filing
Create and maintain tenant files, work orders, referral lists & tenant rosters
Create and ensure letters and notices are delivered on time to tenants
Handle office hours & triage tenant complaints & work orders to appropriate staff
Assist with monthly rent collection, batching and depositing
Job Responsibilities:
Regularly update all tenant rosters, referral lists and ongoing tenant data
Assist with typing up letters, notices to enter, and warnings to tenants
Assist with creating monthly newsletter to tenants
Check property mail, rent, and work order boxes daily and distribute to appropriate staff
Relay any reasonable accommodation request to Property Manager or Assistant Manager
Process daily email and screen phone calls
Maintain orderliness of property management office
Handle typing, photocopying, faxing, and filing
Responsible for managing the building when Property Manager and Assistant Property Manager are off-site
Other duties to support Property Manager as needed
Assist in rent collection and processing
Enter work orders in Yardi software
Other:
Embody organization values (respect & compassion, empowerment, teamwork)
Contribute to a safe and pleasant work environment
Follow policies, procedures, and safe work practices
Other duties as assigned
Knowledge, Skills, and Experience:
Working knowledge of Microsoft Word, Excel, and Outlook
Good written and verbal communication skills
Ability to work independently
Pleasant and professional manner with residents
Ability to work with people of diverse social, economic, and ethnic backgrounds
Minimum Qualifications:
One (1) year office or administrative experience
One (1) year experience using MS Excel (including formulas) for work or projects
One (1) year experience using MS Word, Outlook, and the Internet
High school graduate or GED equivalent
Basic math skills
Bilingual in Chinese (Cantonese) and English
Preferred Qualifications:
Bilingual in Spanish or Chinese
Experience with low-income/affordable residential property management
Experience with security and/or reception work
Tax Credit Specialist (TCS), Certified Occupancy Specialist (COS), California Certified Residential Manager (CCRM) or other equivalent designation
Experience with Property Management software, especially Yardi
Condition of Employment
As of January 4th, 2022, All Chinatown Community Development Center employees are required to be fully vaccinated against Covid-19. All new hires must show proof of vaccination status at the time of employment offer. Exemptions will be made for applicants with a valid medical reason or a sincerely held religious belief and must be submitted within a timely requested manner. Additional documentation may be required by CCDC if exemption is approved.
Benefits provided
401K Plan
Dental Insurance
Health Insurance
Life Insurance
Optical Insurance
© 1999 - 2022 Apartment Gear, Inc. | formerly PMJobs.com
Top