Top
Easy Apply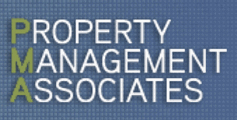 Onsite Property Manager
Los Angeles, CA
Property Management Associates is currently seeking a Full Time Manager in the Los Angeles area. This is a Multi-Site position overseeing a total of 5 properties (80 units combined). Communities are bordering Hollywood, Los Feliz and Silver Lake. Located just minutes from fine dining, coffee houses, fabulous shopping centers.
The added bonus...you do not have to pay rent AND you get to work from home!!

Responsibilities Include:
LEASE, LEASE, LEASE!
Rent collections
Unit inspections/Property inspections and upkeep
Marketing and leasing vacant units
Resident relations, coordinating vendors and maintenance personnel
Service of notices and all aspects of day to day management
Job Requirements:
1-2 years property management experience required to have resume reviewed
Yardi Voyager experience a must
Good verbal & written communication skills
Ability to supervise and schedule maintenance staff
Experience overseeing vendors
Proficient with computers
Proven ability to market; lease apartments
Must live on-site
A valid Driver License and Evidence of Auto Insurance will be needed. A background, DMV and Pre-Employment Physical will be conducted as part of our application process.
Compensation Includes
$17 per hour/ 40 hours
1 bedroom apartment included in salary!!
Benefits include: Medical, Dental, Vision, Paid Time Off, 401k and sick leave benefits after probationary period
Benefits provided
401K Plan
Dental Insurance
Health Insurance
Internal Training
Life Insurance
Personal Days
Jobs like this are also known as:
Apartment Manager
Community Director
Community Manager
Community Supervisor
General Manager
Property Manager
© 1999 - 2022 Apartment Gear, Inc. | formerly PMJobs.com
Top