Top
Apply Now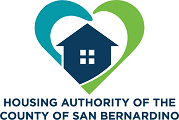 Compliance Coordinator
San Bernardino, CA
Position Summary
Under general supervision performs technical duties involving the compliance and integrity of Housing Program policies and procedures related to Housing Quality Standards, including quality assurance monitoring, administration of inspections contracts, and conducting quality control, emergency, special, and compliance inspections as required. Provides research and support for Compliance and Admissions Unit regarding fraud and compliance investigations, when compliance inspections or other activities related to Housing Quality Standards may be relevant, and prepares supporting documentation including narrative reports as needed.
Key Duties/Responsibilities

Responsible for contract oversight and liaison related to inspections contracts. Monitor remaining BPO balance to ensure expense does not exceed contract amount. Assist with preparing scope of work, obtaining quotes, and scoring RFP responses from inspection vendors as necessary.
Responsible for creating and maintaining up to date technical process guides for initial, annual and special inspections. Ensure information relating to the proper execution of inspections, and the adequate condition of units is included in the process guides to ensure program units comply with Federal, State, and local building, construction and health codes.
Responsible for scheduling, performing and documenting housing programs inspections (quality control, emergency, special, compliance); coordinating inspection activities with agency personnel and/or vendors; and for the preparation of property condition documents which describe the repair requirements necessary to bring the development/unit up to HQS standards.
Advises and assists with inspection processes and rental market trends, including Rent Reasonableness activities, to ensure fiscal responsibility in rent negotiation and efficient use of agency resources in regards to the administration of inspection activities. Conducts rent reasonableness for all rent increase requests and prepares monthly rent analysis report.
Communicates quality control findings to staff and/or vendors and develops and delivers training based on quality control findings.
Communicates and implements inspection activities with agency staff and vendors; prepares and maintains reports, and records related to inspection and rent negotiation matters, provides inspections outcomes data at minimum on a monthly basis.
During the performance of field duties, records observations of conditions to be investigated related to possible fraud violations. Makes recommendation to Supervisor on further action needed, conducts inspections to follow-up on tips or other information provided to the Compliance and Admissions Unit from other sources.
Oversees abatement procedures, including the coordination with staff and clients. Responsible for communications with operational staff and landlords related to inspections and abatement status.
Responsible for a high level of customer service provision, in communication/ liaison with landlords in order to resolve issues/ provide information and ensure compliance, related to HQS inspections activities, Rent Reasonableness Determinations and Abatements.
Oversee the functionality of the Landlord Portal. Provide assistance to existing landlords as well as new landlords registering for the portal.
Oversee and ensure materials provided in the Landlord packet are current with Admin Plan, MTW Activities, and HQS. Conduct monthly Landlord Workshops at each Housing Services office.
Performs back-up duties to team members and assists Housing Services Supervisor as needed. Performs other related duties as assigned.
Minimum Qualifications

High school diploma or equivalent; at least four (4) years experience in either building inspection, building maintenance, property management, and/or Housing Programs eligibility/occupancy or other related experience. Must have valid CA drivers license with clean driving record in order to be insured through Housing Authority's vehicle insurance carrier on a continuing basis. HQS certified preferred.
Summary of Benefits
Medical
Medical insurance is provided through CalPERS with several HMO and PPO choices. The HACSB pays 85% of the premium for employee and dependent coverage.
Dental
Dental insurance is provided through First Dental Health administered by The Principal Group. The HACSB pays 100% of the premium for employee only coverage. The employee is responsible for paying the dependent portion.
Vision
Vision insurance is available through Superior Vision Plan. The HACSB pays 100% of the premium for employee only coverage. The employee is responsible for paying the dependent portion.
Life Insurance and AD&D
The HACSB provides basic life insurance on three different levels. The basic benefit is $50,000. Additional supplemental life and AD&D insurance benefits are available and may be purchased on a voluntary basis.
Retirement
The HACSB is a member of the California Public Employees Retirement System (CalPERS). A contribution of up to 8% will be deducted from an employee's bi-weekly paycheck and put into their CalPERS account. The HACSB in turn will also contribute a % into the employees CalPERS account. Employees are considered "vested" after 5 years of service with a CalPERS employer and therefore become eligible for defined monthly benefit payments at retirement.
Vacation
The HACSB provides vacation time based on length of service ranging from 80-160 hours annually.
Sick Leave
The HACSB provides employees with a bi-weekly accrual for 12/day each year.
Holidays
The HACSB provides 14 paid holidays in a year.
Additional Benefits Offered
Aflac Voluntary Plans, 457(b), 9/80 work schedule, Flexible Spending Account, Employee Assistance Program, Education reimbursement, and a flexible daily work schedule.
EQUAL OPPORTUNITY EMPLOYER
Benefits provided
401K Plan
Dental Insurance
Empl. Assistance
Health Insurance
Life Insurance
Long Term Disability
Optical Insurance
Paid Vacations
© 1999 - 2022 Apartment Gear, Inc. | formerly PMJobs.com
Top