Top
Apply Now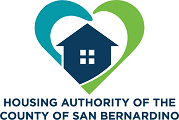 Property Manager
Redlands, CA
Position Summary

Under general direction coordinates the activities and operations of multiple housing communities. Oversees day to day operations of assigned properties, including customer relations, eligibility, re-certifications, lease compliance and office management. Supports property and building maintenance programs in the assigned service area, and coordinates assigned activities with other Housing Authority programs, outside agencies, and the general public. Position will be based out of Redlands and will manage scattered site properties in different geographic areas.
Key Duties/Responsibilities
Coordinates the organization, staffing and operational activities for assigned properties; supports maintenance and resident services programs in assigned service area this includes conducting move-in, move-out, , safety, transfer, housekeeping deficiency, daily grounds inspections, and tracking vacancies.
Plans, organizes, coordinates and participates in the work of staff responsible for clerical and technical duties pertaining to occupancy and eligibility for the properties, maintenance, field inspections and resident relations.
Selects, trains, motivates and evaluates assigned personnel, provides or coordinates staff training and works with employees to correct deficiencies; recommends discipline and termination procedures, and provides explanation and review of HA policies, procedures and regulations answering questions as needed.
Oversees the preparation of delinquent rent notices by preparing, serving and tracking late charges, termination notices, issuing lease violations and 3 day notices for clean ups, and preparing files for legal actions. Assists in the resolution of resident verbal, written and both formal and informal grievance complaints.
Plans, organizes and coordinates the resident selection and lease-up; and oversees the tracking and collecting of rent payments; prepares eviction notices.
Has oversight of maintenance activities for the assigned area including supervising the Maintenance Supervisor, implements maintenance department goals and priorities. Ensures compliance with safety practices.
Assists in the assigned site budget preparation by forecasting all office and maintenance related expenses. Reviews and approves invoices and other payables, including ensuring adherence with procurement procedures and the property budget during the fiscal year.
Attends and participates in a variety of resident meetings explaining Housing Authority policies and procedures, coordinates with police for special gang and drug enforcement programs; and oversees the coordination of community center activities.
Assists in overall performance and quality control of site, ensures property is prepared for inspections; ensures service orders are completed in a timely manner and closed correctly. Ensures properties assigned maintain good curb appeal.
Ensures appropriate site level risk mitigation actions are taken to prevent legal complaints or related issues.
Ensures compliance with regulatory agreements, contracts and company policies; interacts with regulatory agencies as needed.
Oversees the preparation of monthly status reports including the preparation of statistical information for HUD reporting.
Performs other related duties as assigned (responding to tenant inquiries; answering questions and providing information; resolving tenant complaints and initiating and maintaining a variety of resource materials and files).
Minimum Qualifications
High School diploma or equivalent supplemented by college-level course work in real estate management, property management, public/business administration, social science or related field; Associates degree preferred; 5+ yrs experience in a housing environment, preferably affordable housing; supervisory experience required. Must have valid CA driver's license and be insurable at standard rates with the Housing Authority's vehicle insurance carrier on a continuing basis. Bilingual required.
Summary of Benefits
Medical
Medical insurance is provided through CalPERS with several HMO and PPO choices. The HACSB pays 85% of the premium for employee and dependent coverage.

Dental
Dental insurance is provided through First Dental Health administered by The Principal Group. The HACSB pays 100% of the premium for employee only coverage. The employee is responsible for paying the dependent portion.

Vision
Vision insurance is available through Superior Vision Plan. The HACSB pays 100% of the premium for employee only coverage. The employee is responsible for paying the dependent portion.

Life Insurance and AD&D
The HACSB provides basic life insurance on three different levels. The basic benefit is $50,000. Additional supplemental life and AD&D insurance benefits are available and may be purchased on a voluntary basis.

Retirement
The HACSB is a member of the California Public Employees Retirement System (CalPERS). A contribution of up to 8% will be deducted from an employee's bi-weekly paycheck and put into their CalPERS account. The HACSB in turn will also contribute a % into the employees CalPERS account. Employees are considered "vested" after 5 years of service with a CalPERS employer and therefore become eligible for defined monthly benefit payments at retirement.

Vacation
The HACSB provides vacation time based on length of service ranging from 80-160 hours annually.

Sick Leave
The HACSB provides employees with a bi-weekly accrual for 12/day each year.

Holidays
The HACSB provides 14 paid holidays in a year.

Additional Benefits Offered
Aflac Voluntary Plans, 457(b), 9/80 work schedule, Flexible Spending Account, Employee Assistance Program, Education reimbursement, and a flexible daily work schedule.
EQUAL OPPORTUNITY EMPLOYER
Benefits provided
401K Plan
Dental Insurance
Empl. Assistance
Health Insurance
Life Insurance
Long Term Disability
Optical Insurance
Paid Vacations
Jobs like this are also known as:
Apartment Manager
Assistant Manager
Community Manager
Floating Property Manager
Portfolio Manager
Property Manager
© 1999 - 2022 Apartment Gear, Inc. | formerly PMJobs.com
Top