Top
Apply Now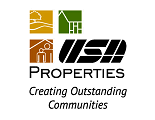 Assistant Community Manager
Sacramento, CA
ASSISTANT COMMUNITY MANAGER - Arbor Creek Family Apartments
USA MULTIFAMILY MANAGEMENT, INC. is engaged in the management of residential multifamily communities. We develop, build, own and manage our properties. Our properties are located throughout California and Nevada and range in size from 52 units to 397 units. We specialize in Tax Credit; Section 42 properties (LIHTC – Low Income Housing Tax Credit). USA Multifamily Management is a subsidiary of USA Properties Fund, Inc., a full-service, fully diversified, privately owned real estate investment and development organization.
We are seeking an Assistant Community Manager for our 102 Unit Family Community located in Sacramento, CA. The Assistant Community Manager will report to the Community Manager. This is a non-exempt position, with a full-time work schedule. We offer a competitive salary depending on experience.
When you join the USA team, you'll find a collaborative work environment and the opportunity to develop your talents in an organization that provides needed services to those in our communities.
We also offer:
Medical, dental, vision, and chiropractic insurance.
Paid time off, including holidays and 8 hours of paid volunteer time per year.
Unpaid time off.
Bonus program eligibility.
A wellness incentive program.
401(k) retirement savings plan with company match.
Life insurance
Pre-tax healthcare and dependent care flexible spending accounts.
Regular training opportunities and career development planning.
Tuition assistance and professional designation reimbursement.
A scholarship opportunity for dependents of full-time employees.
An employee referral bonus program.
Employee Recognition and Appreciation Events
Learn more about working for USA at: https://www.usapropfund.com/ca...
JOB SUMMARY:
Will work with the Community Manager to effectively manage the property and accomplish property objectives as set forth by the Regional Property Manager and the property owner
In addition, the Assistant Community Manager will assist the Community Manager in maintaining daily, weekly and monthly reports including accurate reporting of rents and deposits received
In the Community Manager's absence, the Assistant Community Manager will assume all responsibilities associated with accomplishing property objectives
REQUIRED SKILLS:
A minimum of six (6) months of on-site property management experience at a Tax Credit; Section 42 property (LIHTC - Low Income Housing Tax Credit)
Computer skills in Microsoft Word, Excel and Outlook
EXPERIENCE & EDUCATION:
Strong skills in customer service and sales
Experience in YARDI Voyager is a plus
Must have a valid driver's license from the state in which you reside
High School Diploma or GED preferred, but not required
TO APPLY: Attach resume to online application
USA Multifamily Management, Inc. is an equal opportunity employer and a drug free work place.
Benefits provided
401K Match
401K Plan
Bonus Program
Dental Insurance
Empl. Assistance
Health Insurance
Intern Program
Internal Training
Life Insurance
Long Term Disability
Optical Insurance
Paid Vacations
Personal Days
Jobs like this are also known as:
Assistant Business Manager
Assistant Community Director
Assistant Community Manager
Assistant Property Manager
© 1999 - 2022 Apartment Gear, Inc. | formerly PMJobs.com
Top