Top
Easy Apply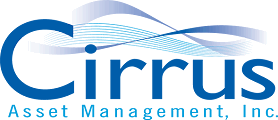 Duel-Site Assistant Maintenance Technici
Dallas, TX
We are seeking an experienced Dual-Site Assistant Maintenance Technician to join our Dallas, TX team. The Maintenance will be responsible for the general maintenance repairs, apartment make-readies, and preventive maintenance for the apartment community.
Essential Duties and Responsibilities include, but are not limited to:
Knowledge and experience with electrical and plumbing repairs and the installation of new components.
Basic appliance and HVAC repair.
Coordinate vacant unit turnover work under daily assignments.
Address resident maintenance requests and customer service.
Conduct preventative maintenance work.
Ensure compliance with property inspections.
Handle emergency calls during assigned periods including nights and weekends.
Participate in the management of the summer and fall move-in and move-out process based on the university schedule.
Pool license.
Requirements Include:
Minimum 1 year of experience in a similar role, preferably within residential property management. Related experience in hotel maintenance, facilities maintenance, or construction will also be considered.
A positive and friendly attitude.
Professional appearance. Uniform shirts and ID badges provided by Cirrus.
Excellent communication skills.
Fair Housing.
The ability to manage multiple work orders and assignments.
Working knowledge of repair and construction.
Benefits provided
401K Plan
Dental Insurance
Health Insurance
Life Insurance
Optical Insurance
Paid Vacations
Jobs like this are also known as:
Apartment Maintenance
Assistant Maintenance
Facilities Technician
Maintenance - Intermediate
Maintenance Engineer
Maintenance Technician
Make Ready Technician
Service Technician
© 1999 - 2021 Apartment Gear, Inc. | formerly PMJobs.com
Top