Top
This job ad is expired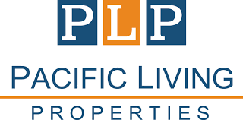 Property Manager
Seattle, WA
At Pacific Living Properties (PLP), our apartment communities are much more than well-maintained buildings and lush landscaping. They are thriving, vibrant neighborhoods of caring staff and friendly people! For over 20 years, PLP has been dedicated to offering quality living environments that enhance the lives of our residents. Because we believe every resident deserves personalized attention and first-rate customer service, our entire team is trained to serve with the greatest of care. At PLP, resident satisfaction is our number one goal. If you are dedicated to making residents truly feel at home, we'd like to talk to you.
We are offering an excellent opportunity for a highly motivated and experienced Property Manager, with top notch management skills and a track record of providing excellent service in the apartment industry, at our Enve and The Loop apartment home communities in Seattle, WA.
If you would like to join our team and for immediate consideration, please visit our CAREER CENTER via the below link to view all open opportunties:

https://workforcenow.adp.com/mascsr/default/mdf/recruitment/recruitment.html?cid=64f4514a-43b0-4c8d-b2ef-49ef1023cc47&ccId=19000101_000001&lang=en_US
The Property Manager (PM) will work closely with the leasing team to ensure all residents enjoy personalized attention and high-quality services. Definitely a business leader and a people person, the PM will wear many hats as they manage operations, leasing activity, renewals, collections, financial reporting, supplies, and community relations and communications.
Responsibilities:
Supervise and manage staff in accordance with company policies, practices and values
Ensure resident satisfaction /retention by responding to complaints, questions, and requests in a timely manner
Meet targeted revenue goals
Set rental rates and ensure rent and fees are collected/posted in a timely manner
Prepare and review monthly financial status reports
Ensure maintenance team complies with company service standards
Conduct regular property inspections
Take appropriate actions to ensure that grounds, buildings, and amenities meet company for safety, cleanliness and general appearance
Other duties as assigned
Qualifications:
Two or more years' experience in residential property management
High school education or equivalent from an accredited institution is required
Strong familiarity with Fair Housing and EEO laws
Ability to work a flexible schedule including weekends and holidays
Proficiency in Microsoft Office and property management software
Strong customer service orientation
Excellent verbal and written communication skills
Flexibility in adapting to new situations
Preferred:
Two to three years of multi-family housing experience
Bilingual (English/Spanish)
Yardi Property Management Software
Physical Demands:
This position may require travel to various assets
The incumbent is expected to report to work and adhere to all safety and business protocols
Repetitive use of computer, keyboard, mouse and phone
Reading, comprehending, writing, performing calculations, communicating orally, reasoning and analyzing
Frequent sitting and walking
Occasional squatting, bending neck/waist, twisting neck/waist, pushing/pulling/lifting to 25lbs
Work Environment:
Position is performed in an apartment community office environment
Standard office hours are typically Monday – Friday, 9am to 6pm
Business demand may necessitate additional hours including weekends, evenings and holidays
PLP offers competitive pay, a professional work environment, commission incentives, health, dental/vision insurance and paid vacation and holidays. You must be able to pass an alcohol/drug screening, background check and have a clean driving record.
If you would like to join our team and for immediate consideration, please visit our CAREER CENTER via the below link to view all open opportunties:

https://workforcenow.adp.com/mascsr/default/mdf/recruitment/recruitment.html?cid=64f4514a-43b0-4c8d-b2ef-49ef1023cc47&ccId=19000101_000001&lang=en_US
Pacific Living Properties is an Equal Opportunity Employer
Jobs like this are also known as:
Apartment Manager
Assistant Manager
Community Manager
Floating Property Manager
Portfolio Manager
Property Manager
© 1999 - 2021 Apartment Gear, Inc. | formerly PMJobs.com
Top