Top
Apply Now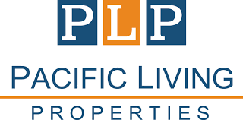 Maintenance Supervisor
Everett, WA
At Pacific Living Properties (PLP), our apartment communities are much more than well-maintained buildings and lush landscaping. They are thriving, vibrant neighborhoods of caring staff and friendly people! For over 20 years, PLP has been dedicated to offering quality living environments that enhance the lives of our residents. Because we believe every resident deserves personalized attention and first-rate customer service, our entire team is trained to serve with the greatest of care. At PLP, resident satisfaction is our number one goal. If you are dedicated to making residents truly feel at home, we'd like to talk to you.
We are offering an excellent opportunity for a highly motivated and experienced Maintenance Supervisor, with great technical and people skills, to play a key role at our Parc on 11th and Parc on 12th apartment home communities in Seattle, WA.
If you would like to join our team and for immediate consideration, please visit our CAREER CENTER via the below link to view all open opportunities:
https://workforcenow.adp.com/mascsr/default/mdf/recruitment/recruitment.html?cid=64f4514a-43b0-4c8d-b2ef-49ef1023cc47&ccId=19000101_000001&lang=en_US
***This position pays up to $30.00 per Hour PLUS a $1,500.00 SIGN ON BONUS!!***

As working supervisors, our Maintenance Supervisors are an integral part of resident satisfaction. They will work with the Property Manager to provide maintenance and be responsible for all preventive, corrective, and deferred maintenance plans.

Responsibilities:
Supervise and train the maintenance team
Oversee apartment make-ready procedures
Make regular inspections of the grounds, buildings, and major equipment
Make repairs or replacements as necessary and with approval of the Community Manager
May assist in tracking maintenance budget
Maintain inventory of tools, equipment, and supplies
Available or on-call for emergencies when assigned
Knowledge of and compliance with the Fair Housing laws
Other duties as assigned
Check, troubleshoot and make repairs of items in the following areas:
Appliances
Plumbing
Air Conditioning
Carpentry
Drywall
Electrical
Rooking
Other duties as assigned
Qualifications:
Minimum two years of experience in a maintenance role
Professional demeanor and conduct with residents/staff/guests is essential at all times
High level of competency and efficiency in all aspects of maintenance operations
Capable of performing sustained manual labor
Position may require overtime, holiday, weekends, on call scheduling
Ability to work at heights and in inclement weather

Physical Demands:
Must possess strength, stamina, and mobility to perform medium to heavy physical work, to work around machines, to climb and descend ladders, to operate a variety of tools and equipment, and to operate a motor vehicle; vision to read printed materials and a computer screen and to distinguish colors in wiring; hearing and speech to communicate in person and over the telephone or radio. Frequent walking in operational areas to identify problems or hazards. Finger dexterity needed to access, enter, and retrieve data using a computer keyboard, calculator and to operate tools and equipment. Incumbents in this classification bend, stoop, kneel, reach, and inspect work sites. Incumbents must possess the ability to lift, carry, push, and pull materials and objects weighing up to 50 pounds or heavier weights with/without assistance and/or the use of proper equipment.

Working Environment:
Incumbents work in both indoor and outdoor environments with moderate to loud noise levels. May work in controlled temperature conditions, cold and hot temperatures, or inclement weather conditions. Exposure to chemicals, mechanical and electrical hazards, and hazardous physical substances and fumes. Incumbents will interact courteously with residents, guests and staff and must follow all applicable policies, and procedures.

PLP offers competitive pay, a professional work environment, commission incentives, health, dental/vision insurance and paid vacations and holidays. You must be able to pass an alcohol/drug screening, background check and have a clean driving record.
If you would like to join our team and for immediate consideration, please visit our CAREER CENTER via the below link to view all open opportunities:
https://workforcenow.adp.com/mascsr/default/mdf/recruitment/recruitment.html?cid=64f4514a-43b0-4c8d-b2ef-49ef1023cc47&ccId=19000101_000001&lang=en_US
***This position pays up to $30.00 per Hour PLUS a $1,500.00 SIGN ON BONUS!!***
Pacific Living Properties is an Equal Opportunity Employer
Benefits provided
401K Plan
Dental Insurance
Health Insurance
Long Term Disability
Paid Vacations
Personal Days
Jobs like this are also known as:
Community Maintenance Manager
Facilities Manager
Maintenance Director
Maintenance Manager
Maintenance Supervisor
Service Manager
Service Supervisor
Superintendent
© 1999 - 2021 Apartment Gear, Inc. | formerly PMJobs.com
Top