Top
Easy Apply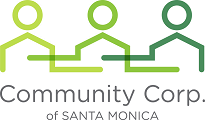 Property Supervisor
Santa Monica, CA
Position Summary
The Property Supervisor is responsible for the operation and management of approximately 550 affordable housing units in Santa Monica. Property Supervisors must have a solid understanding of financial, legal and regulatory matters related to multi-family housing. They must also have strong communication and interpersonal skills to deal effectively with CCSM staff and tenants.
Essential Position Responsibilities
Supervise on-site Resident Managers, including participating in hiring, firing, supervision, discipline, training and performance evaluations
Enforcement of the lease provisions, including handling and addressing any concerns, issues or breaches of the lease provisions
Work with Management to implement steps and ensure compliance with all laws including Fair Housing, California statues and local rent control
Work effectively with Maintenance and other Property Management staff to handle all issues that arise in the operation and maintenance of housing units
Assist with budget preparation
Process and track rental payments, including late payments
Process move-outs
Conduct Property Inspections
Support Preparation of the Welfare Tax Exemptions and Rent Increases
Assist in the review and approval for new move-in files
Assist in the review and approval for tenant re-certifications as mandated by various programs such as HOME, TCAC, HCD, etc.
Help prepare for program audits
Analyze issues and concerns related to the operation and management of housing units and provide recommendations to management to improve and/or handle issues that arise
Be responsive and provide excellent customer service
Follow up on work orders and deferred maintenance
Prepare timely and accurate reports
Other duties as assigned.
Skills
Knowledge of Fair Housing laws, relevant California statues and local rent control ordinances
Strong written and verbal communication skills
Good math skills and the ability to prepare property budgets
Must exercise good judgment and discretion when interacting with tenants, in compliance with Fair housing and other applicable requirements
Microsoft Word, Excel, PowerPoint and Access
Yardi experience preferred
Education and Experience
Must have a minimum of 5-years of experience in property management or in a closely related field. Must have managed numerous affordable housing developments with multiple layers of financing. Must have knowledge of Fair Housing laws, relevant California statues and local rent control ordinances.
Supervisory Responsibilities
The Property Supervisor will be responsible for hiring, training, supervising and evaluating a team of Resident Managers.
Physical Requirements
This position requires daily use of office equipment and inspecting properties on a regular basis. Must be able to lift up to 10 pounds.
Work Environment
The essential responsibilities of this position are performed in a busy office environment and the employee must be able to keep focused in an environment with interruptions and distractions. The employee will also be exposed to outdoor elements while walking properties on a frequent basis.
Travel Requirements
Regular car travel in Santa Monica primarily to visit properties in the Community Corp. portfolio. Infrequent travel outside of Los Angeles County by car or airplane for trainings, meetings and conferences.
Equal Opportunity Employer

Benefits provided
401K Match
401K Plan
Dental Insurance
Empl. Assistance
Health Insurance
Internal Training
Life Insurance
Optical Insurance
Paid Vacations
© 1999 - 2022 Apartment Gear, Inc. | formerly PMJobs.com
Top