Top
Apply Now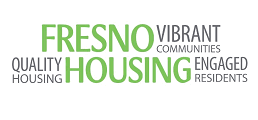 District Manager
Fresno, CA
Fresno Housing is looking for an experienced property management leader who is able to balance the business and resident needs as well as inspire their staff and produce results! This position oversees physical, financial and managing operations of their assigned portfolio. The District Manager works in close collaboration with staff to achieve established financial and occupancy goals, enhance operational efficiency and ensure building maintenance and curb appeal is top notch. If you thrive in an environment of impactful change and have a passion for leading and developing successful teams while uplifting the community, keep reading because this might be the perfect opportunity for you!

The ideal candidate for this position has experience analyzing and interpreting market data and has a solid understanding of budgeting and finance in the field of property management. We are looking for someone who thrives in a fast-paced environment, sets ambitious goals, challenges themselves and their team to make data- and process-driven decisions. If you are naturally curious, have a solid knowledge of U.S. Department of Housing and Urban Development (HUD) regulations, and have a record of promoting resident retention and fostering an environment of superior customer service you are strongly encouraged to apply for this position.
When you join the team at Fresno Housing, you can expect to be part of a dynamic team of professionals, but also highly collaborative team of people who are passionate about continuously working to improve the Fresno community.
Primary areas of ownership include but are not limited to:
Establishes, directs and achieves financial goals through the setting of operating and capital budgets and forecasting guidelines; assists in the planning and preparation of operating budgets and future capital projections.
Provides direct leadership and support to Area Managers, Property Managers and staff; ensures all policies and procedures are enforced; maintains housing units at the highest professional standard.
Develops, implements and administers the district budgets for federal, state and local housing programs.
If this sounds like you please submit a fully completed application and a resume through the Fresno Housing online job portal at: Employment Opportunities - Fresno Housing.
Final Filing Date: Open until Filled
Location: 1331 Fulton Street, Fresno, CA 93721
Hiring Range: $68,800-$108,800/year
EOE M/F/D/V/SO
Benefits provided
401K Match
401K Plan
Bonus Program
Dental Insurance
Health Insurance
Intern Program
Life Insurance
Optical Insurance
Paid Vacations
© 1999 - 2021 Apartment Gear, Inc. | formerly PMJobs.com
Top