Top
Apply Now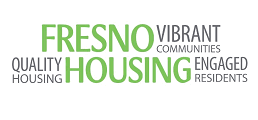 Compliance Coordinator
Fresno, CA
Are you an inquisitive, organized professional who enjoys a fast-paced environment and gets satisfaction from collaborating with others? If you are usually the "go to" person for a colleague with a question, are detail oriented, cooperative, and precise in your work, keep reading because the Compliance Coordinator role might be perfect for you!

We are NOT looking for someone who keeps their head down and minds their own business— in fact; we want your natural curiosity to motivate you to dig deep for answers! We need someone who will carefully weigh all the available information to help the department maintain program compliance, achieve successful audits and continue to meet "high performer" status for the Agency.
ensure compliance by reviewing files, criminal background checks, wait list compliance and monitor audit responses. This position may also coordinate relocation and conversion processes and conduct occasional on-site pre-audits at both internal and third party managed sites.
Primary areas of ownership include but are not limited to:
Conducting daily reviews of all initial and move in files for all programs to lease units in a timely manner as well as ensure proper reporting of new applicant income; conducts file reviews on unreported income and utility reimbursement cases.
Monitors existing wait lists to ensure selection and documentation is consistent with the applicable regulatory requirements.
Reviews and monitors fraud allegations, tracks allegations, and prepares evidence for hearings related to criminal activity and unreported income; presents appropriate evidence to management to support case and appears as a witness in court as needed.
Examines potential overall program errors, omissions, fraud, or abuse through both prevention and detection; provides department management with recommendations on preventive measures to deter widespread irregularities, including participating in the development and implementation of policies and procedures with training staff.
Final Filing Date: Open Until Filled

If this sounds like you please submit a fully completed application and a resume through the Fresno Housing online job portal at Employment Opportunities - Fresno Housing
Location: 1331 Fulton Street, Fresno, CA 93721
Hiring Range: $44,000 - $66,500/year
EOE M/F/D/V/SO
Benefits provided
401K Match
401K Plan
Bonus Program
Dental Insurance
Empl. Assistance
Health Insurance
Intern Program
Life Insurance
Optical Insurance
Paid Vacations
© 1999 - 2021 Apartment Gear, Inc. | formerly PMJobs.com
Top