Top
Apply Now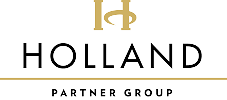 Property Manager 2021-8037
Broomfield, CO
EXCITING OPPORTUNITY AT EZLYN WESTMINSTER!

CHECK THIS OUT! Holland Partner Group is excited to offer a $3,000 signing bonus to all new employees hired for ANY on-site position at our residential properties! The bonus is payable after 90 days of continuous employment. Submit your application today!
The Property Manager is responsible for the day-to-day operations of their assigned property and manages team members and resources to ensure the property functions and goals are met in accordance with Holland Partner Group's Core Values.
ESSENTIAL JOB FUNCTIONS

Manage all phases of community operations under the direction of the Regional Manager.
Ensure all staff is motivated, functions as an effective team, and provides an exceptional customer experience.
Maintain a proper inventory of supplies and tools sufficient for providing service and maintaining the property, both in the administrative office as well as the maintenance department.
Oversee the Maintenance Manager in administering a preventative maintenance program that minimizes emergency repairs and service requests.
Conduct community staff meetings and safety meetings on a regular basis.
Develop and support property budgets, marketing plans and reforecast.
Handle all resident issues in a timely manner to ensure an exceptional customer experience.
Oversee and support the Point of Sales process to ensure compliance with the program.
Review and approve or reject resident applications, leases, renewals, and move-in documents.
Actively participate in pricing and owner calls and discussions to ensure the property is meeting or exceeding benchmark expectations.
Ensure the timely and accurate completion of various daily, weekly, and monthly reports.
Understand, support, and apply principles of Fair Housing and Landlord-Tenant Laws.
Work with the Sales Team to increase property income, resident retention, and lease renewals, and encourage sales on other income opportunities, through the Point of Sale Renewal program.
Participate in Market Surveys, Quarterly Competitive Market Assessments and Outreach Marketing activities to support the success of the property.
Manage the property relationship with the Community Operations Team.
Regularly inspect the community to ensure Holland Residential standards are met and offer recommendations for community capital improvements or repairs.
Represent Holland Partner Group in a professional manner at all times.
Conform to company apparel standards and set a positive example for all Associates.
Perform all other duties as directed and assist the overall team effort in any way possible.
JOB REQUIREMENTS
Education: High school diploma or equivalent is required. A college degree in related coursework or equivalent years' experience strongly preferred.

Experience: Minimum of three years' experience in residential property management required. Two years of internal experience and additional comparable managerial experience may be considered in lieu of three years' industry experience.
Knowledge, Skills and Abilities Required:
Skilled in marketing and budgeting with sales or multi-family leasing and/or product sales.
Knowledge of unit turn, maintenance, grounds keeping, painting and landscaping.
Ability to work effectively with all levels of employees while inspiring respect and credibility.
Skilled in supervising and motivating others to ensure property goals and objectives are met.
Knowledge of Fair Housing and Landlord-Tenant Laws.
Excellent communication, organizational and leadership abilities.
Proficient in Microsoft Office suite and a familiarity with on-site software systems. Yardi preferred.
Strong customer service, diplomacy, and crisis diffusion skills.
Financial understanding and ability to formulate strategies based on property data
Good verbal and written communication skills.
Ability to accurately perform basic to intermediate mathematical functions.
Ability to accurately perform multiple tasks in a complex and fast-paced operating environment.
Ability to understand and clearly explain legal documents.
Attendance: This full-time position is exempt and requires the ability to be present and available during business hours to meet company and department needs. Additional hours or flexible schedule may be required.
This position also requires:
Ability to lift or move up to 20 pounds.
Hearing and visual ability to observe and detect signs of emergency situations.
Fluency in English both verbally and non-verbally.
Benefits: Holland is proud to offer a competitive and comprehensive benefits package including health care benefits (Medical, Dental, Vision, HSA, FSA), income replacement (Life Insurance, Long-term Disability) and retirement savings through our 401(k). Supplemental benefits are also available (Accident, Hospital Indemnity, Critical Illness, Short-term Disability) and we are proud to offer our Employee Assistance Program (EAP) and Tuition Reimbursement. We offer PTO in addition to Paid Sick Leave, paid holidays and a generous Sabbatical after every 5 years of service. There are also opportunities to share in the success of the company through our profit share programs.
Salary range: $54,000.00 - $90,000.00 annually to be paid on a semi-monthly basis.
In addition to regular salary, Property Managers are eligible for commission and bonuses based on leasing performance and goal attainment. Limited housing discounts may be available.
Benefits provided
401K Match
401K Plan
Bonus Program
Dental Insurance
Empl. Assistance
Health Insurance
Internal Training
Life Insurance
Long Term Disability
Optical Insurance
Paid Vacations
Personal Days
Jobs like this are also known as:
Apartment Manager
Assistant Manager
Community Manager
Floating Property Manager
Portfolio Manager
Property Manager
© 1999 - 2021 Apartment Gear, Inc. | formerly PMJobs.com
Top