Top
Apply Now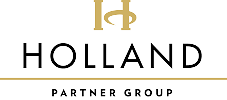 Maintenance Manager 2021-8018
Broomfield, CO
EXCITING OPPORTUNITY AT EZLYN WESTMINSTER!

CHECK THIS OUT! Holland Partner Group is excited to offer a $3,000 signing bonus to all new employees hired for ANY on-site position at our residential properties! The bonus is payable after 90 days of continuous employment. Submit your application today!

The Maintenance Manager is responsible for the day-to-day maintenance operations and physical upkeep of their assigned property in accordance with Holland Partner Group's Core Values. This individual monitors the work of the maintenance team and works directly with the property manager to source vendors and maintain the property's budget. The Maintenance Manager works under limited supervision with moderate decision-making authority.
Essential Job Functions:
Ensure that the physical condition of the property (or multiple properties) is maintained according to company operating and safety standards. This position requires the ability to transport or move up to 50 pounds variable distances, the mobility and flexibility to use ladders and to access and work in confined spaces, or at heights in excess of eight to nine feet.
Support Regional and Redevelopment initiatives and projects. Works directly with Regional Management and Redevelopment to mentor peers and manage projects.
Ensure that service requests and repairs are made correctly and in a timely manner. Organize and prioritize service requests and general maintenance tasks.
Oversee turn-key operations. Ensure that vacant units are made rent-ready in timely manner. Perform turn-key work as required. Ensure all make-readies are inspected.
Schedule and supervise other maintenance staff as well as the work performed by outside contractors.
Maintain a proper inventory of supplies and tools sufficient for providing service and maintaining the property. Purchase supplies as required, using a standard purchase order system and proper bidding procedures.
Prepare staffing schedules to ensure work is completed in a timely manner while remaining within budgetary guidelines.
Maintain a preventative maintenance program that minimizes emergency repairs and service requests.
Complete QMR (Quarterly Maintenance Review) as directed by Regional Manager.
Adhere to the company's safety programs, policies and procedures. Maintain the hazard communications program. Teach and promote safe work practices among on-site staff.
Participate in company training classes, as required.
Maintains a positive relationship with all Administrative and Maintenance staff to ensure excellent inside customer service, teamwork and accountability.
Hire, develop and manage on-site maintenance staff. Ensure staff is motivated, functions as an effective team, and provides superior level of customer service. Responsible for department personnel management functions.
Work with Property Manager(s) to develop property budgets, marketing plans and reforecast.
Maintains confidentiality of sensitive documents and information regarding both Resident&quot™s personal information, and confidential information regarding Holland Residential and Holland Partner Group.
Handle all maintenance-related resident problems in a timely manner, and with proper documentation.
Create general scopes of work, request bids and oversee contracted service for routine repair items as well as non-routine capital expenses.
Maintain compliance to all policies is PO policy, turnover workbook process, Yardi management related to maintenance, etc.
Perform all other duties as directed by the Property Manager, and assist the overall team effort in any way possible
Education: High school diploma or equivalent is required.
Experience: Minimum of four to five years previous experience in property management maintenance, other building maintenance or related trade. Older properties (5+ years) may also require previous renovation experience. Minimum of one-year previous supervisory experience is required.
Knowledge, Skills and Abilities Required:
Knowledge of general maintenance processes and methods.
Ability to accurately perform basic to intermediate mathematical functions.
Strong customer service orientation.
Ability to perform general maintenance repair tasks without endangering oneself or others.
Basic carpentry, drywall and painting skills.
Intermediate to advanced skill in HVAC, plumbing, electrical and appliance repair.
Basic knowledge and understanding of Fire Suppression Systems.
Ability to safely use tools and general maintenance equipment.
Strong verbal and written communication skills.
Excellent organizational and leadership abilities.
Knowledge of risk management, OSHA and SDS.
Proficient in Microsoft Office suite and ability to learn new on-site software systems.
Ability to tolerate stressful situations.
Attendance: This full-time position requires the ability to work any of the seven days of the week, 52 weeks of the year. Additional hours or overtime may be required. Position requires the incumbent to serve on-call. Scheduled work shift will be based on property needs as determined by Holland Residential.
Equipment: Incumbent must provide own hand tools unless prohibited by state law (including but not limited to; side cutting pliers, needle nose pliers, combination jaw pliers, crescent wrench, channel locks, screwdriver set, plain face claw hammer, tape measure, electrical tester, utility knife, drywall saw, flashlight and tool carrier).
Physical Requirements: To successfully perform the essential functions of this role, this individual must have the ability to: sit, stand, reach, bend and stoop for extended periods of time; walk on uneven surfaces and climb multiple flights of stairs daily. Must have mobility and flexibility to work in confined spaces and use ladders to heights of up to nine feet. This role requires the ability to lift and/or move up to 50 pounds of force on a frequent basis and up to 100 pounds of force on seldom basis. Must have hearing and visual ability to observe and detect signs in an emergency situation.
Working Environment: The work environment characteristics described here are representative of those an employee encounters while performing the functions of this job. Some physical discomfort due to temperature, atmospheric conditions and noise may occur and employee must have ability to work outdoors in temperatures above 90 degrees or below 32 degrees Fahrenheit. May encounter frequent interruptions throughout the day. Additionally, there is potential exposure to communicable diseases through frequent contact with public. There is also potential exposure to chemicals, electric shock, mechanical parts or machines and fire.
Reasonable accommodations may be made to enable individuals with disabilities to perform the essential functions of this job.
This position also requires:
Valid driver's License
Other licenses and certifications as required by state law and other governing authorities.
Fluency in English both verbally and non-verbally.
Benefits: Holland is proud to offer a competitive and comprehensive benefits package including health care benefits (Medical, Dental, Vision, HSA, FSA), income replacement (Life Insurance, Long-term Disability) a
Benefits provided
401K Match
401K Plan
Bonus Program
Dental Insurance
Empl. Assistance
Health Insurance
Internal Training
Life Insurance
Long Term Disability
Optical Insurance
Paid Vacations
Personal Days
Jobs like this are also known as:
Community Maintenance Manager
Facilities Manager
Maintenance Director
Maintenance Manager
Maintenance Supervisor
Service Manager
Service Supervisor
Superintendent
© 1999 - 2021 Apartment Gear, Inc. | formerly PMJobs.com
Top