Top
Apply Now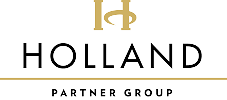 Maintenance Technician I 2021-7817
Lone Tree, CO
EXCITING OPPORTUNITY AT CONTOUR 39!
CHECK THIS OUT! Holland Partner Group is excited to offer a $3,000 signing bonus to all new employees hired for ANY on-site position at our residential properties! The bonus is payable after 90 days of continuous employment. Submit your application today!

The Maintenance Technician I is responsible for upkeep of landscape and general exterior image of the property; this includes removing trash and litter, sweeping and pressure washing sidewalks and pathways, basic gardening and weeding, and wiping down and cleaning windows and common furniture. Job functions are carried out in accordance with Holland Partner Group's Core Values.
Essential Job Functions:
Assist in maintaining the physical condition and general upkeep of the property per company operating and safety standards.
Ensure that service requests and repairs are made correctly and in a timely manner.
General assistance of current residents including customer service, taking service requests, signing in and out of clubhouse amenities (pool, resident business center, fitness center, etc.).
Make recommendations to maintain a proper inventory of supplies and tools sufficient for turning units.
Maintain all common areas of the property and in a clean, neat and attractive condition as required by Property and/or Maintenance Manager per Holland standards.
Ensure trash receptacle area is clean and orderly.
May assist with interior and exterior painting as needed.
Ensure interior and exterior windows in common areas are kept clean and free from streaks, dust, debris and finger prints.
Maintain curb appeal of property per Holland standards including landscaping as needed.
Complete assigned units generated on weekly cleaning turn schedule and in a timely manner.
Ensure signage on property is kept neatly and displayed where appropriate.
Monitor outdoor lighting to ensure all fixtures are in good condition and light bulbs are functioning.
Maintain carport and garage area cleanliness.
Perform power washing and blowing of debris based on site schedule provided by supervisor.
Ensure light fixtures, carports, garages, signage, balcony/patio, doors, windows and landscaping are free of cobwebs, debris and dirt.
Assist in safety inspections on the property.
Maintain an excellent and professional customer service relationship with all residents and coworkers to ensure excellent inside customer service, teamwork and accountability.
Adhere to the company's safety programs and guidelines to minimize emergency repairs and service requests.
Participate in company training classes, as required.
Maintains confidentiality of sensitive documents and information regarding both Resident's personal information, and confidential information regarding Holland Residential and Holland Partner Group.
Represent Holland Partner Group in a professional manner at all times.
Conform to company apparel standards and set a positive example for all Associates.
Perform all other duties as directed and assist the overall team effort in any way possible.
Education: No specific level of education is required. However, ability to read, write and speak English is required for safety and productivity reasons.
Experience: No specific level of experience is required. Prior experience working in property management maintenance, landscaping, janitorial or ground keeping strongly preferred.
Knowledge, Skills and Abilities Required:
Ability to work outdoors in temperatures above 90 degrees or below 32 degrees Fahrenheit.
Mobility and flexibility to use ladders to heights more than 8 to 9 feet.
Ability to accurately perform basic to intermediate mathematical functions.
Strong customer service orientation.
Knowledge of safe use of cleaning products and landscaping tools/equipment.
Ability to stand or walk for long periods of time with frequent bending, lifting and climbing.
Attendance: This full-time position requires the ability to work any of the seven days of the week, 52 weeks of the year. Additional hours or overtime may be required. Position may require the incumbent to serve on-call, based on property needs.
This position also requires:
Use of general cleaning equipment and tools including, but not limited to: hand tools, pressure washers, blowers, sandblasters, ladders, paint brushes, landscaping equipment, vacuum cleaner, ladder, hose sprayer, rotary scrub brush, and required safety equipment. In addition, position requires frequent chemical handling.
Ability to lift or move up to 50 pounds variable distances.
Hearing and visual ability to observe and detect signs of emergency situations.
Fluency in English both verbally and non-verbally.
Benefits: Holland is proud to offer a competitive and comprehensive benefits package including health care benefits (Medical, Dental, Vision, HSA, FSA), income replacement (Life Insurance, Long-term Disability) and retirement savings through our 401(k). Supplemental benefits are also available (Accident, Hospital Indemnity, Critical Illness, Short-term Disability) and we are proud to offer our Employee Assistance Program (EAP) and Tuition Reimbursement. We offer PTO in addition to Paid Sick Leave, paid holidays and a generous Sabbatical after every 5 years of service. There are also opportunities to share in the success of the company through our profit share programs.
Salary range: $18.00 - $20.00 per hour.
In addition to regular salary, a Maintenance Technician I is eligible for bonuses based on leasing performance and goal attainment. Limited housing discounts may be available.
Benefits provided
401K Match
401K Plan
Bonus Program
Dental Insurance
Empl. Assistance
Health Insurance
Internal Training
Life Insurance
Long Term Disability
Optical Insurance
Paid Vacations
Personal Days
© 1999 - 2021 Apartment Gear, Inc. | formerly PMJobs.com
Top