Top
Apply Now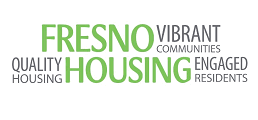 Area Manager
Fresno, CA
Fresno Housing is looking for a highly organized, detail oriented Area Manager to support our Property Management department in overseeing a large portfolio of housing communities. If you are someone who enjoys working independently, thrives in a fast-paced environment and is able to manage and motivate a team, keep reading because this job might be perfect for you!
We are NOT looking for someone who waits for direction. In fact, we want a person who takes initiative and can be friendly but firm with staff and the general public. We need someone who can manage all operations and activities of their assigned portfolio and well as assigned staff. We need someone who can motivate staff to achieve financial and occupancy goals, excel at customer service, as well as manage budgets for multi and single family rental housing facilities.
This position works with a team of professionals to assist in serving the needs of Fresno County residents. We need someone who is able to maintain a fair attitude while assisting with taking tough calls from the general public and residents about their concerns. This position will work behind the scenes to ensure compliance but will also interact with the public regularly.
Benefits provided
401K Match
401K Plan
Bonus Program
Dental Insurance
Empl. Assistance
Health Insurance
Intern Program
Internal Training
Life Insurance
Optical Insurance
Paid Vacations
© 1999 - 2021 Apartment Gear, Inc. | formerly PMJobs.com
Top