Top
Easy Apply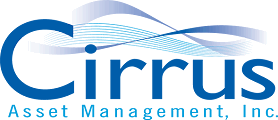 Leasing Consultant
Los Angeles, CA
We are seeking two engaging and energetic Leasing Consultants that will be responsible for the leasing of apartments in Hollywood, CA, by retaining existing residents and helping to achieve maximum occupancy.
Position Summary: Shows and leases rental units to prospective tenants by performing the following duties.
Essential Duties and Responsibilities include the following. Other duties may be assigned.
Places advertising online or in print, when directed by supervisor.
Interviews prospective tenants and records information to ascertain needs and qualifications.
Accompanies prospects to apartments and discusses size and layout of rooms, available facilities, such as swimming pool and saunas, location of shopping centers, services available, and terms of the lease.
Maintains occupancy goals as defined by the operating budget, management plan, and in accordance with company policies and procedures by successfully leasing apartments, qualifying potential residents, and verifying applications.
Meets established company standards related to closing ratio on qualified walk-in traffic and phone to traffic the ratio on qualified sales calls.
Generates traffic, secures appointments, and maximizes rentals.
Assists with the total leasing efforts and integrated marketing programs of the community.
Participates in the presentation and monitoring of market-ready products.
Provides quality customer relations/retention, in particular as it relates to work orders or service requests.
Verifies all application documentation and performs credit investigations as required.
Prepares leases/rental agreements and all accompanying documentation in a timely manner and secures Community Manager' and/or Property Manager's approval.
Collects and accurately records the receipt of funds in a timely manner.
Provides resident orientation and education at signing and move-in, including acquainting new residents with the leasing documentation, the community rules, the policies and procedures which affect the residents, and emergency procedures.
Checks the tour route, models, and newly delivered market-ready product on a daily basis, note any deficiencies in the market-ready product, and notifies designated person for action and follow-up to ensure 100% compliance with company policies regarding the presentation of the product.
As initial contact between public and community or company presents a professional, efficient presence to everyone entering the office, including prospects, residents, and vendors.
Response to service requests in a professional, efficient, and thorough manner, completes appropriate documentation and follows up to ensure satisfaction while working within company guidelines and procedures.
Responds to all telephone traffic promptly, completes all traffic information, and tracks and records all traffic and rental results in a software system on a daily basis for monitoring by the community and company.
Follows up with all prospective renters, including responding to messages received.
Promotes resident and business referral programs within company guidelines.
Identifies and physically shops all competition monthly and uses information obtained to update marketing binder.
Updates market survey on a monthly basis, ensuring a thorough knowledge of the competition and market.
Prepares and maintains a current resident profile.
Helps prepare the leasing office for opening to the general public.
Collaborates with other on-site personnel in preparation of community newsletter and participates in preparation for and attendance at community resident functions.
Attends 100% of training, company events, and educational activities.
Qualifications: To perform this job successfully, an individual must be able to perform each essential duty satisfactorily. The requirements listed below are representative of the knowledge, skill, and/or ability required. Reasonable accommodations may be made to enable individuals with disabilities to perform the essential functions.
Education/Experience: High school diploma or general education degree (GED), some colleges preferred; and direct sales and marketing experience, two years related or one-year industry experience and/or training; or equivalent combination of education and experience.
Language Ability: Ability to read, analyze, and interpret general business periodicals, professional journals, technical procedures, or governmental regulations. Ability to write reports, business correspondence, and procedure manuals. Ability to effectively present information and respond to questions from groups of managers, clients, customers, and the general public.
Reasoning Ability: Ability to solve practical problems and deal with a variety of concrete variables in situations where only limited standardization exists. Ability to interpret a variety of instructions furnished in written, oral, diagram, or schedule form.
Other Qualifications: Knowledge of company policies and procedures, particularly as they relate to Fair Housing, discrimination, and occupancy standards. In-depth knowledge of the rental agreement and cognizance of any legal issues about which they may be questioned, i.e. three-day notices. Ability to interpret credit and criminal screening results and deliver adverse action notices to prospective renters.
Computer Skills: Basic computer skills required and ability to enter data into online computer systems preferred.
Certificates and Licenses: No certifications needed Supervisory Responsibilities: This job has no supervisory responsibilities.
Work Environment: The work environment characteristics described here are representative of those an employee encounters while performing the essential functions of this job. Reasonable accommodations may be made to enable individuals with disabilities to perform the essential functions.
While performing the duties of this job, the employee is frequently exposed to outdoor weather conditions. The noise level in the work environment is usually moderate.
Physical Demands: The physical demands described here are representative of those that must be met by an employee to successfully perform the essential functions of this job. Reasonable accommodations may be made to enable individuals with disabilities to perform the essential functions. The employee must occasionally lift and/or move up to 25 pounds. Specific vision abilities required by this job include color vision. While performing the duties of this job, the employee is regularly required to sit and talk or hear.
The employee is frequently required to stand; walk and use hands to finger, handle, or feel. The employee is occasionally required to reach with hands and arms; stoop, kneel, crouch, or crawl and taste or smell.
Benefits provided
401K Match
Dental Insurance
Health Insurance
Life Insurance
Optical Insurance
Personal Days
Jobs like this are also known as:
Leasing Agent
Leasing Associate
Leasing Professional
Leasing Specialist
Part Time Leasing
Sales Associate
Sales Consultant
© 1999 - 2021 Apartment Gear, Inc. | formerly PMJobs.com
Top