Top
Apply Now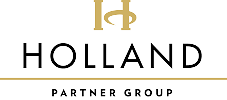 Concierge 2021-8002
Denver, CO
EXCITING OPPORTUNITY AT PLATFORM AT UNION STATION!
Salary range: $16.00 - $18.00 per hour
In addition to regular salary, Concierges are eligible for bonus based on leasing performance and goal attainment. Limited housing discounts may be available.

The Concierge meets and greets all visitors and Residents of the property, provides excellent customer support and information about the community.
ESSENTIAL JOB FUNCTIONS
Meets and greets all visitors to and Residents of the property, providing customer support and information about the community, both in-person and via telephone. Represents Holland Residential and the community in a professional and friendly manner at all times.
Provides miscellaneous services and information to Residents, at their request, as well as signs for and distributes deliveries.
Acts as a liaison for Residents and management, ensuring excellent communication, and maintaining documentation of all interactions and follow-up regarding Resident issues.
Maintains accurate knowledge of all information regarding the community, including pricing, availability, unit floor plans, and amenities as well as the condition of all vacant units, models and common areas.
Maintains a working knowledge of all marketing efforts and assists Management staff with developing promotions and advertisements.
Regularly inspects the community grounds, common areas, models, vacant units, and office areas. Offers recommendations to the managers regarding compliance and/or needed improvements.
Adhere to the company's safety programs, policies and procedures.
Participate in company training classes, as required.
Handle all resident issues in a timely manner, providing proper documentation and informing Property Manager as needed.
Assists in developing and participates in various leasing programs to ensure their success.
Be well versed with current market studies. Stay apprised of new communities, specials and promotions in the area.
Develop and implement resident retention programs and activities.
Assists Property Manager in the execution and delivery of lease renewal notices. Prepare renewal paperwork as guided by Property Manager instruction.
Understands and applies principles of Fair Housing.
Responsible for understanding Landlord-Tenant laws.
Follows guidelines of community operating budget
Becomes active in the local business community and develops a rapport with the residential community. Assists in creating the community newsletter.
Organizes, attends and monitors various community recreational and social activities.
Maintains a positive relationship with all Administrative and Maintenance staff to ensure excellent inside customer service, teamwork and accountability.
Participate in company training classes, as required.
Maintains a positive relationship with all Administrative and Maintenance staff to ensure excellent inside customer service, teamwork and accountability.
Maintains confidentiality of sensitive documents and information regarding both Resident's personal information, and confidential information regarding Holland Partner Group.
Represents the community and Holland Residential in a professional manner at all times. Conforms to company apparel standards and sets a positive example for all associates
Perform all other duties as directed by the Property Manager, and assist the overall team effort in any way possible.
JOB REQUIREMENTS
Education: High school diploma or equivalent is required. A college degree or related coursework is preferred.
Experience: One to two years of customer service or hospitality experience required. Minimum of one year sales experience is preferred.
Knowledge, Skills and Abilities Required:
Excellent communications and organizational abilities.
Intermediate to advanced computer literacy to include knowledge of all MS Office programs and the internet
Basic office organizational skills: filing, supplies inventory and ordering, mailing/shipping, office equipment upkeep/contract maintenance
Ability to deal well with people and develop a positive rapport
Strong diplomacy skills
Good verbal and written communication skills
Independent decision making ability
Ability to accurately perform basic to intermediate mathematical functions
Initiative and resourcefulness
Strong customer service orientation
Attendance: Position requires ability to work any of the seven days of the week, 52 weeks of the year. Due to property staffing limitations, it is extremely critical that individuals be able to work their scheduled hours plus any other hours necessary to complete the job. Position requires the incumbent to serve on-call, as scheduled or necessary.
Physical requirements: Ability to lift or move up to 40 pounds.
Equipment: Position requires use of basic office equipment including computer, telephone, facsimile, and photocopier. Position may require individuals to furnish their own vehicle or to use a vehicle provided by the property to transport customers, tools and/or supplies around the property. Persons must be able to drive the vehicle without jeopardizing the safety of themselves, fellow employees and residents.
This position also requires:
Position requires individuals to wear appropriate maintenance uniform
Ability to deal well with people and Strong customer service orientation
Hearing and visual ability to observe and detect signs of emergency situations
Fluency in English both verbally and non-verbally
Benefits: Holland is proud to offer a competitive and comprehensive benefits package including health care benefits (Medical, Dental, Vision, HSA, FSA), income replacement (Life Insurance, Long-term Disability) and retirement savings through our 401(k). Supplemental benefits are also available (Accident, Hospital Indemnity, Critical Illness, Short-term Disability) and we are proud to offer our Employee Assistance Program (EAP) and Tuition Reimbursement. We offer PTO in addition to Paid Sick Leave, paid holidays and a generous Sabbatical after every 5 years of service. There are also opportunities to share in the success of the company through our profit share programs.
Benefits provided
401K Plan
Bonus Program
Dental Insurance
Empl. Assistance
Health Insurance
Internal Training
Life Insurance
Long Term Disability
Optical Insurance
Paid Vacations
Jobs like this are also known as:
Activities Director / Resident Services
Community Ambassador
Concierge
Customer Service Representative
Resident Services Coordinator
© 1999 - 2021 Apartment Gear, Inc. | formerly PMJobs.com
Top