Top
Easy Apply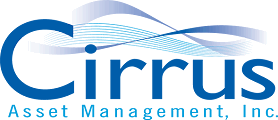 Multi-Site Assistant Property Manager
Burbank, CA
We are seeking a bright and energetic Multi-Site Assistant Property Manager in Los Angeles, CA. The floating assistant property manager will be responsible for all aspects of community operations under the direction of the community manager.
Essential Duties and Responsibilities:
Supports Property Manager in implementations of timely collections procedures, in accordance with company policies and practices, and ensures that rent is collected in a timely manner.
Collect rent and control delinquency
Prepares collection documents and represents the company at court appearances when needed.
Monitors and directs on-site marketing/advertising, including completeness of ad review, maintaining an ongoing, in-depth knowledge of the associated market, including market conditions, competitive pricing, current pricing strategies for the community, comparison shopping, and general awareness of the community in relation to the market.
Monitors and directs rental activity.
Monitors and tracks the performance of leasing staff, including their understanding of current rental policies, concession programs, and closing ratios.
Monitors and ensures compliance with all Fair Housing regulations as well as local ordinances and laws.
Assists the property manager in the supervision and training of staff members.
Lease apartments and process applications
Schedule lease renewals with a focus on resident retention.
Assists Community Manager and/or Property Manager with meeting revenue goals, occupancy management, and resident retention.
Complies with daily, weekly, and monthly reporting standards.
Prepare monthly competitive rent survey reports and ensures data is current in Pricing software
Monitors consistency and quality of overall maintenance, particularly as it relates to the preparation of market-ready apartments, model units, and timely response to work orders or service requests.
Coordinate vacant unit turnover process and make-ready schedule with maintenance supervisor
Enforce house rules and company policies
Report to Property Manager
Requirements:
· Proficient with Word, Excel, and management software.
· Strong sales experience
· Yardi software experience preferred
· Knowledge of Yardi and/or other pricing software
· 2 years of experience managing an apartment community in Los Angeles, CA.
· Strong administrative and organizational skills.
· Excellent verbal and written communication skills.
· The ability to multi-task.
· Analytical and problem-solving skills.
· Available for weekend work hours when needed
Pay: $23.00 - $25.00 per hour

Benefits provided
401K Plan
Dental Insurance
Health Insurance
Life Insurance
Optical Insurance
Personal Days
Jobs like this are also known as:
Assistant Business Manager
Assistant Community Director
Assistant Community Manager
Assistant Property Manager
© 1999 - 2021 Apartment Gear, Inc. | formerly PMJobs.com
Top