Top
Apply Now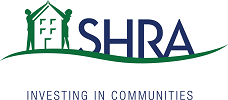 Accounting Technician
Sacramento, CA
Description:
To perform technical and professional accounting functions in the analysis, interpretation, recording and reporting of the Agency's financial transactions
Essential Areas of Responsibility:
Major responsibilities include, but are not limited to the following: preparing weekly check runs for various Federal programs (Housing Choice Voucher, Public Housing, Shelter Plus Care, TLCS, etc.), reconciling accounts, funds, and projects, updating the fixed asset system, assisting accountants as needed, processing accounts payable claims, and processing payroll and tax deposits and preparing various state and federal reporting.
Education & Experience:
AA degree plus 2 years related experience or High School Diploma/GED and 4 years related experience in clerical accounting, accounting principles, data processing, and financial record keeping
Job Duties & Responsibilities:
Financial
Examine financial documents, data or transactions to determine reasonableness and accuracy • Conduct general to complex research, as needed (i.e. taxability of benefits, litigation, reconciliation, customer service)
Draft and implement accounting procedures
Prepare entries for correcting journals and first-of-year journals
Enter new fixed assets into the IFAS system (interest and fees)
Reconcile accounts, funds and/or projects
Assist accountants as needed and provide guidance to other staff in accountants' absence
Clerical/Administration
Prepare and respond to correspondence and other inquiries
Enter and update journal entries and other data in IFAS system
Test, utilize, update and implement new and existing software
Process accounts payable claims
Provide external and internal customer service
Assist in the planning, development and implementation of internal operations and financial audits Provide customer support and service
Housing/Section 8
Prepare 1099s at year's end
Prepare HUD budgets and requisitions
Conduct internal auditing of Section 8 program (includes developing and implementing audit program)
Access HUD regulations, interpret and implement
Provide Section 8 lease updates and revenue projections to management
Communicate with HUD and other PHAs regarding Section 8 finance issues
Loans
Set up all loans for servicing
Generate purchase orders and create purchase requisition numbers
Sign off and mail pay-off quotations
Mail 1098 report at year-end
Banking
Update and maintain check management and fixed asset systems
Monitor and track cash flow for cash management forecasting
Transfer funds to and from City Treasurer/Bank
Update, maintain and create CAFR (SHRA Financial Statement)
Reconcile bank statement to General Ledger
As a condition of employment with SHRA, this employee will be required to complete a COVID-19 vaccination recommended by the Centers for Disease Control and Prevention and approved by the U.S. Food and Drug Administration (including for emergency use) and provide proof of vaccination to the Human Resources Department prior to employment.

SHRA is an Equal Opportunity Employer.

© 1999 - 2022 Apartment Gear, Inc. | formerly PMJobs.com
Top