Top
Apply Now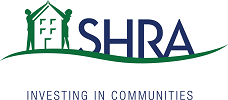 Customer Service Representative
Sacramento, CA
Customer Service Representatives must maintain a high level of professionalism and present the organization in the best light possible. Responsible for the flow of customer queries and complaints. To do well in this role, incumbent need to be able to remain calm when customers are frustrated and have experience working with computers. SUPERVISION RECEIVED AND SUPPORT/GUIDANCE EXERCISED

Receives direct supervision from the department Manager
Receives lead direction from senior department staff
Receives functional guidance from higher level staff
EXAMINATION:
Only up to 50 candidates may be invited to the written examination. Only up to 16 who pass the written examination may be invited to the oral exam. Both the written and the oral must be passed in order to be placed on the eligible list for this classification.
Essential Areas of Responsibility

Customer Service:
Maintaining a positive, empathetic and professional attitude toward customers at all times.
Responding promptly to customer inquiries.
Responsible for maintaining a high level of professionalism with clients and working to establish a positive rapport with every caller/visitor
Communicating with customers through various channels.
Acknowledging and resolving customer complaints.
Processing work orders, forms, applications, and requests.
Keeping records of customer interactions, transactions, comments and complaints after calls and/or visits
Communicating and coordinating with colleagues as necessary.
Providing feedback on the efficiency of the customer service process.
Ensure customer satisfaction and provide professional customer support.
foster ongoing relationships by resolving any issues quickly
Community Resident Support

Respond to rental inquiries made by phone, internet and walk-in traffic with an objective of securing appointments;
Perform administrative duties related to the on-site marketing function.
Exercise discretion as it relates to confidential resident, property and company information.
Assist residents with work order requests, ensuring quality and timely completion
Maintain Legal Compliance with company standards and applicable laws, e.g., Fair Housing and Landlord/Tenant laws
Education & Experience

Experience: Experience working in a customer support environment. Education: High school diploma, general education degree or equivalent.
SHRA is an Equal Opportunity Employer.
© 1999 - 2021 Apartment Gear, Inc. | formerly PMJobs.com
Top