Top
Apply Now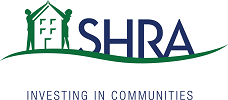 Housing Locator
Sacramento, CA
The Sacramento Housing and Redevelopment Agency is looking for temporary Housing Locators to assist in the Emergency Housing Voucher program. These individuals will perform a variety of technical level work related to the Housing Authority's provision of housing assistance programs.
Temporary positions may last up to 6 months of employment.
What is the Emergency Housing Voucher (EHV) Program?

The Housing Authority of the County of Sacramento was awarded 494 Emergency Housing Vouchers (EHVs) funded by the American Rescue Plan Act (ARPA) of 2021 (Public Law No: 117-2) to provide rental assistance for individuals and families who meet one of the following criteria:
Homeless,
At risk of homelessness,
Fleeing, or attempting to flee, domestic violence, dating violence, sexual assault, stalking, or human trafficking, or
Were recently homeless or have a high risk of housing instability.
Education & Experience

High School Diploma or GED In addition to the educational experience, must have at least two (2) years of equivalent experience in a similar position in which most of the essential functions of this position were performed.
Candidates must possess and maintain an applicable California Driver License and a driving record acceptable to the Agency's insurance carrier.
Job Duties & Responsibilities

Housing Locators are responsible for the following:
Participate in program briefings to explain housing search assistance services and schedule families for appointments
Review clients' needs and desires for housing units; including type, location, rental amounts, etc., and provide guidance on prospective properties that can be visited with the client
Assist clients with applying for tenancy with prospective landlords
Top candidates will have the following skills:
Experience in assisted housing industry, property management, Real Estate, homeless services, or project management.
Strong attention to detail
Exceptional customer service with internal and external clients
Ability to navigate functions in various databases
Candidates will be referred to a Staffing Agency for additional screening.
Temporary employees may be placed on an eligible list upon completion of their assignment and recommendation by the department.
© 1999 - 2021 Apartment Gear, Inc. | formerly PMJobs.com
Top