Top
Apply Now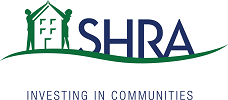 Community Property Representative- On Si
Sacramento, CA
SHRA has an amazing opportunity for you! The Community Property Representative will provide the Housing Authority's primary interface with tenants at our various properties. Community Property Representative's may reside at the designated property and will be responsible for monitoring the property for security issues, ensuring that the property is maintained in accordance to standards, reporting and/or correcting maintenance problems, showing units, and assisting with inspections. While most of the work is done during normal business hours, this position is expected to be on call after business hours and on the weekends, and may have call out responsibilities at other properties as necessary
This is an On-Site position which includes a 1 Bedroom Apartment and SMUD Utilities. Living on-site is required and is a condition of employment.

Some Essential Duties:
General Property Management
Collect delinquent rents
Draft notices including lease violations, 3-day and 30 day notices
Prepare weekly and daily reports, resident communication and move-in/move/out processes
Show vacant units to perspective tenants as requested by the central office staff, secure vacant units, and provide vacancy update to central staff
Document and communicate tenant complaints and requests to Regional Community Manager and Central Office
Participate in the annual income certification process for existing and new residents including scheduling appointments, collecting documentation, completing, filing and scanning certification paperwork
Process incoming rents in Yardi Daily and Weekly Community Upkeep
Report maintenance problems as needed including submitting online maintenance requests
Education and Experience:
High school diploma or general education and one year related experience in property management
Property Management experience preferably consists of 50 units or more and with affordable housing (tax credit) required.
Experience providing customer service/ and working with social services programs preferred
Ability to communicate effectively in English both verbally and in writing
OTHER DUTIES: All employees may be assigned, and required to carry out, additional duties at any time. An employee with a known disability will only be assigned additional duties when the duty being added is an essential function of the position, or can be carried out with reasonable accommodation.

Every employee is expected to participate in discussions of individual, department and Agency performance and work on problem-solving teams as assigned. Any employee serving on a problem-solving team may be asked to carry out the role of team leader

Any person driving for Sacramento Housing and Redevelopment Agency must maintain a valid driver's license on his/her person, and demonstrate compliance with the motor vehicle law, standards of courtesy on the road and attention to safety. All drivers must maintain their insurability

For a complete job announcement, click on the link to apply.
Learn more about how you can be a part of Changing Lives! https://www.youtube.com/watch?v=cTpFztSMpFA
© 1999 - 2021 Apartment Gear, Inc. | formerly PMJobs.com
Top