Top
Easy Apply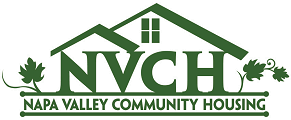 Tax Credit Specialist, Affordable Housin
Napa, CA
TAX CREDIT SPECIALIST
Status: Non-Exempt Full Time Position
Supervisor: VP of Compliance Department: Compliance
The Tax Credit Specialist ensures the project meets the requirements of partnership, loan, and regulatory agreements, as well as state and federal law. Primarily this position is responsible for the completing initial and annual certifications, audit preparations, and assisting with preparing annual reports for the LIHTC program at Napa Park Homes which would include:
Key Responsibilities:
Develop a schedule for timely implementation of some aspects of the occupancy cycle, inclusive of interviewing applicants/residents, required verifications/documentation, and resident selection.
Initiate communication with the management team regarding residents who are out of compliance with LIHTC requirements. File all paperwork to support the tracking of all resident non-compliance.
Ensures Compliance with income limits and maximum allowable rent that are imposed by funding sources and regulatory agreements.
Provides weekly update on completed and outstanding A/Rs.
Maintain an accurate and orderly record keeping system of office records and tenant files in accordance with NVCH and regulatory agreements, maintaining confidentiality as required.
Assist with preparation of potential resident move-in packages for the Community Manager and VP of Compliance to review and approve.
Correct and maintain all files in an organized system set up by the Compliance Department.
Actively participate in all necessary training to ensure that Napa Park Homes maintain compliance with the LIHTC program and pass all required certification continuing education courses.
Provide superior customer service to residents and prospective residents by promptly responding to all incoming calls, messages, and emails in a professional, respectful manner.
Perform other duties as assigned.
Qualifications:
Minimum of 2 years of Affordable Housing Experience (Tax Credit, HUD Section 8, HOME)
COS and TCS certifications preferred; must maintain certifications through ongoing courses.
Demonstrate knowledge of Fair Housing.
YARDI experience preferred.
Excellent organizational, administrative, and communication skills (written and oral)
Proficiency in Microsoft Office Products, specifically Excel, Word, and Outloo
Benefits provided
401K Match
401K Plan
Dental Insurance
Health Insurance
Paid Vacations
© 1999 - 2021 Apartment Gear, Inc. | formerly PMJobs.com
Top