Top
Easy Apply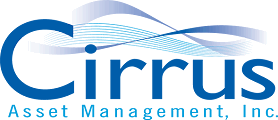 Floating Maintenance Technician
Austin, TX
Cirrus Asset Management has an immediate opening for a Floating Maintenance Technician position in Austin TX. The ideal candidate must be results-oriented, with a proven track record and a minimum of 2 years of Property Maintenance experience.

Some duties will include cleaning grounds, offices, common areas, completing maintenance service requests, appliance repairs, painting, plumbing repairs, apartment turnovers, renovations, taking emergency calls, and more!
POSITION SUMMARY:
Responsible for residential maintenance (plumbing, electrical, etc) general repairs, apartment rehabs, and other related activities in apartment units. Meeting/scheduling and confirming tasks with vendors. EPA certificate, CPO preferred, and HVAC.
ESSENTIAL FUNCTIONS:
• Maintains buildings and related structures applying maintenance techniques and using tools to alter, repair and/or install walls, stairs, floors, ceilings, windows, doors, roofs, gutters, locks, air-conditioners, appliances, etc.
• Inspects apartment units and buildings needing repair or alterations
• Preparing surfaces for plaster or cement work; studding, wiring, and plastering walls and cracks in floors or around windows
• Measures, saws, levels and nails wood, and other building materials
• Installs tile, insulation, acoustical ceilings, cabinets, siding, plaster, drywall, electrical fixtures...etc
• Cleans the properties by picking up trash, washing floors and decks, windows, etc.
Performs additional tasks as required
• Must have good customer service skills
• Replacing/installing residential appliances
• Repair plumbing/electrical issues
PRE-REQUISITES:
EDUCATION: High School graduate or equivalent. Trade school, technical or vocational certification in carpentry or construction a plus. Must be able to speak, read, write, and understand the primary language(s) used in the workplace.
EXPERIENCE: Minimum of 2 years in all phases of residential construction and maintenance.
SKILLS:
Knowledge of residential construction and remodeling trades, practices, procedures, techniques, tools, and equipment
• Knowledge of material, specifications, quality control, cost control
• Knowledge of safety procedures and equipment
• Ability to organize assigned tasks and complete relevant paperwork
• Ability to analyze, troubleshoot and make basic decisions
• Ability to understand verbal and written instructions
• Knowledge of general plumbing/electric
• Computer proficient
EPA certificate, CPO preferred, and HVAC.
• Must have a clean drivers license
PHYSICAL REQUIREMENTS:

• Requires ability to perform tasks on all areas and aspects of residential construction with normal hazards associated with the construction environment
• Requires ability to walk, stand, stoop, climb ladders for heights up to 60 feet, and crawl for distances up to 50 feet
• Requires ability to work with tools, equipment, lumber, and other construction materials
• Requires the ability to lift, carry, and manipulate objects up to 80 lbs for 50 feet.
Salary
Pay range $20.00 to $23.00 per hour (salary depends on experience)
Benefits provided
401K Plan
Dental Insurance
Health Insurance
Optical Insurance
Paid Vacations
Jobs like this are also known as:
Apartment Maintenance
Assistant Maintenance
Facilities Technician
Maintenance - Intermediate
Maintenance Engineer
Maintenance Technician
Make Ready Technician
Service Technician
© 1999 - 2021 Apartment Gear, Inc. | formerly PMJobs.com
Top