Top
Easy Apply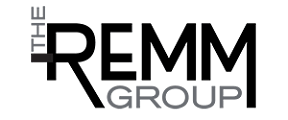 Experienced Apartment Assistant Manager
Oceanside, CA
Are you a dynamic and experienced Apartment Assistant Manager looking to apply your skills and leadership to an exciting and rewarding opportunity? If so, then we want to talk to you!
Come join one of the fastest-growing privately held companies in the real estate management industry and enjoy a work-life balance in a fun and supportive team-oriented environment.
The REMM Group, AMO is seeking a strategic and talented Apartment Assistant Manager that will be responsible for the supervision of the overall operations of the community and maintaining the physical asset and financial performance. They must have prior leasing experience and excellent communication and organizational skills.
This job might be for you in you excel in:
Assisting the Business Manager with management of assigned community by fulfilling leasing, marketing, financial, management, and administrative responsibilities as established by Business Manager and The REMM Group.
Reviewing, analyzing, and interpreting market data.
Providing leadership to the team.
Promoting client satisfaction and retention.
Coordinating work activities and services from vendors, consultants, and other contractors.
Ensuring the appearance and physical aspects of the property meet the company's established standards.
Demonstrating significant initiative, discretion, personal awareness, professionalism, integrity, independent judgment, and exercise confidence and confidentiality in all areas of performance.
Communicating with residents including maintenance requests, resident relations, community activities, community procedures, move out security deposit allocations, and conflict resolution.
Collecting and depositing outstanding monies due to the community in a secure and timely manner. Process pay or quit notices, contacts residents regarding delinquencies, and prepares/submits files to the legal department. May be required to represent the organization as an agent for the owner in court-related matters.
Qualifications and experience:
Minimum of three years in property management or related business operations.
Proficient with MS Office with general computer skills.
Yardi knowledge.
Must have and maintain a valid driver's license.
Comprehensive benefits package includes:
Medical Dental and Vision
401K
Life Insurance
Paid Sick Leave
Holiday/Vacation Pay
A little more about The REMM Group, AMO.
New team members find us to be one of the best places to work in the property management industry. Our commitment to training, motivation and team development creates a culture of excellence. Our company provides its employees with the tools needed to succeed and rewards employee success. Our team members enjoy their work and believe they are making a positive difference in their community. We have been actively involved in the acquisition, development, rehabilitation, and management of apartment properties since 1992. Our team at the REMM Group manages over (40) apartment communities, which consists of over 5,000 apartment homes in Southern California. The REMM Group has been awarded the 2013 AMO of the Year (2013 Accredited Management Organization of the Year) by the Institute of Real Estate Management Orange County.
To learn more about our fast-growing company, visit our website at www.remmgroup.com.
Compensation: $19hr-$21hr, housing discount available.
Benefits provided
401K Match
Bonus Program
Dental Insurance
Health Insurance
Life Insurance
Optical Insurance
Paid Vacations
Jobs like this are also known as:
Assistant Business Manager
Assistant Community Director
Assistant Community Manager
Assistant Property Manager
© 1999 - 2021 Apartment Gear, Inc. | formerly PMJobs.com
Top