Top
Apply Now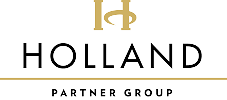 Assistant Maintenance Manager
Renton, WA
The Assistant Maintenance Manager ensures that the physical condition of the property is maintained according to company operating and safety standards.
The Assistant Maintenance Manager ensures that service requests and repairs are made correctly and in a timely manner. Consistently maintains a positive relationship with all Residents and fellow Associates to ensure excellent customer service. Assistant Maintenance Managers will spend 90 -95 percent of their time performing hands-on repairs/maintenance work. The remaining time will be spent supervising the work of other Associates and outside contractors while performing general management functions as assigned by the Maintenance Manager. Will assist the overall team effort in any way possible. Position requires the ability to utilize a pager and serve on-call, as scheduled or necessary.
Education: High school diploma or equivalent is preferred but not required. In addition, the position requires the ability to accurately perform basic mathematical functions.
Experience: Minimum of two years previous experience in property management maintenance, other building maintenance or related trade is required. This position requires individuals to be able to use general maintenance equipment including, but not limited to: hand tools, ladders, Freon recovery units, landscaping equipment and required safety equipment.
Must be able to diagnose problems with and repair the following:
Major Appliances
HVAC
Basic - Intermediate Plumbing
Basic - Intermediate Electrical (when no license required)
Sheetrock
General Carpentry
Pool Care (if required by property)
Pest Control (if required by property)
Gutters
Painting
Must have competency in the following:
Excellent leadership, organizational and coordinating abilities
The ability to prioritize and perform multiple tasks concurrently
Ability to deal well with others
Strong verbal and written communication skills
Computer literacy
Fluency in English both verbally and non-verbally
Physical requirements: This position requires the ability to transport or move up to 50 pounds variable distances, the mobility and flexibility to use ladders and to access and work in confined spaces, or at heights in excess of eight to nine feet. Hearing and visual ability to observe and detect signs of emergency situations required.
We will consider for employment qualified applicants with criminal histories in a manner consistent with the requirements of the Los Angeles Fair Chance Initiative for Hiring.
The Assistant Maintenance Manager represents and promotes Holland's Core Values of Great People, Great Business, Deliver Exceptional Customer Service and Have Fun
Benefits provided
401K Plan
Bonus Program
Dental Insurance
Empl. Assistance
Health Insurance
Life Insurance
Optical Insurance
Paid Vacations
Personal Days
Jobs like this are also known as:
Assistant Service Manager
Assistant Service Supervisor
Electrical Technician
Floating Maintenance Technician
Floating Service Technician
HVAC Technician
Lead Technician
Maintenance - Advanced
Senior Maintenance Technician
Union Maintenance Technician
© 1999 - 2021 Apartment Gear, Inc. | formerly PMJobs.com
Top