Top
Easy Apply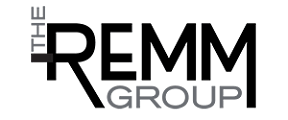 (Part-Time) Leasing Consultant
San Diego, CA
Are you a dynamic and experienced Leasing Consultant looking to apply your skills and leadership to an exciting and rewarding opportunity? If so, then we want to talk to you!
Come join one the fastest-growing privately held companies in the real estate management industry and enjoy a positive work-life blend in a fun and supportive team-oriented environment.
The REMM Group, AMO is seeking a strategic and talented Leasing Consultant that will be responsible for the leasing operations of the community and creating a great customer experience. Must have prior leasing experience and excellent communication and organizational skills.
Essential Duties and Responsibilities:
* With minimal supervision, responsible for leasing functions of the community through effective marketing, leasing and leasing administration responsibilities as established by Business Manager and The REMM Group.
* Provide customer service, leasing support and resident relations at the community by responding to rental inquiries, scheduling appointments, touring prospects and qualifying applicants. May assist in submitting maintenance requests, responding to resident comments and questions.
* Assist in maintaining high occupancy by demonstrating the value of the property.
* Succeed in a competitive sales environment where compensation is tied directly to individual and group performance.
* Demonstrates initiative, personal awareness, professionalism, integrity, independent judgment and exercise confidence and confidentiality in all areas of performance.
* Maintain constant knowledge of market conditions and competition in the surrounding communities to better maximize rents. Remain aware of current competitive marketing campaigns.
* Aid in achieving financial goals by effectively qualifying prospective residents and verifying applications. Prepare lease documents and all related paperwork. Update records as necessary. Maintain organized and complete lease files.
* Relay information regarding the community's general appearance and condition which could have an impact on our ability to maintain a quality living environment and lease apartments.
* Inspect model apartments daily, pre-determine daily tour path and pre-inspect all rent-ready apartments prior to move-in.
A Little More About The REMM Group, AMO.
New team members find us to be one of the best places to work in the property management industry. Our commitment to training, motivation, and team development creates a culture of excellence. Our company provides its employees with the tools needed to succeed and rewards employee success. Our team members enjoy their work and believe they are making a positive difference in their community. We have been actively involved in the acquisition, development, rehabilitation and management of apartment properties since 1992. Our team at the REMM Group manages over (40) apartment communities, which consists of over 5,000 apartment homes in Southern California. The REMM Group has been awarded the 2013 AMO of the Year (2013 Accredited Management Organization of the Year) by the Institute of Real Estate Management Orange County.
To learn more about our fast-growing company, visit our website at www.remmgroup.com.
Compensation: $17hr-$19hr plus leasing bonuses.
Jobs like this are also known as:
Leasing Agent
Leasing Associate
Leasing Professional
Leasing Specialist
Part Time Leasing
Sales Associate
Sales Consultant
© 1999 - 2021 Apartment Gear, Inc. | formerly PMJobs.com
Top