Top
Easy Apply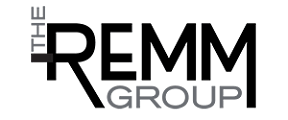 Experienced Maintenance Technician
Glendale, CA
The REMM Group is actively seeking a full-time Apartment Maintenance Technician for The Link, a brand-new modern lease-up apartment community in the heart of Glendale, CA. The REMM Group is one of the fastest-growing privately held companies in the real estate industry. We value our team members, offer a positive and rewarding work environment, great work-life blend, competitive pay and career advancement opportunities.
JOIN OUR TEAM AND RECEIVE:
• Medical Dental and Vision
• 401K
• Life Insurance
• Paid Sick Leave
• Holiday/Vacation Pay
RESPONSIBILITIES INCLUDE:
• Turnover and renovation of apartments
• Responds and completes maintenance service requests in a timely professional manner
• Maintain the Cleanliness and Curb appeal of the property
• Responsible for routine maintenance and emergency problems if needed
• Communicate with excellent customer service to team and residents
• Strategically plan how to turn units with your team
• Keeps storage facilities and equipment in an organized way and working condition
QUALIFICATIONS AND EXPERIENCE:
• The candidate must be a high school graduate and a valid driver's license.
• Experience and technical skills with apartments/multi-family housing needed
• Problem solve and take initiative, working with a minimum amount of supervision.
• High Sense of urgency while maintaining high-quality standards
• Heating & Air Conditioning, Plumbing, Electrical, Cleaning, Drywall, and Painting
• Great communication skills
• Candidate must be able to work in an environment in which demands and priorities change rapidly.
• Yardi a plus but not required
A LITTLE MORE ABOUT THE REMM GROUP, AMO.
The REMM Group is the highest-ranked property management company in California by Best Places to Work Multifamily® and seventh in the nation. New team members find us to be one of the best places to work in the property management industry. Our commitment to training, motivation, and team development creates a culture of excellence. Our company provides its employees with the tools needed to succeed and rewards employee success. Our team members enjoy their work and believe they are making a positive difference in their community. We have been actively involved in the acquisition, development, rehabilitation and management of apartment properties since 1992. Our team at the REMM Group manages over (40) apartment communities, which consists of over 5,000 apartment homes in Southern California. The REMM Group has been awarded the 2013 AMO of the Year (2013 Accredited Management Organization of the Year) by the Institute of Real Estate Management Orange County.
The REMM Group is an Equal Opportunity Employer. All applicants will be considered without regard to race, color, religion, gender, national origin, sexual orientation, age, marital status, medical condition, disability or any other legally protected status.
Schedule: Tuesday-Saturday
Compensation: $20hr-$21hr
Benefits provided
401K Match
Dental Insurance
Health Insurance
Life Insurance
Optical Insurance
Paid Vacations
Jobs like this are also known as:
Apartment Maintenance
Assistant Maintenance
Facilities Technician
Maintenance - Intermediate
Maintenance Engineer
Maintenance Technician
Make Ready Technician
Service Technician
© 1999 - 2021 Apartment Gear, Inc. | formerly PMJobs.com
Top