Top
Easy Apply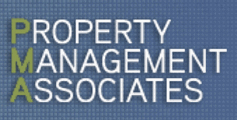 Maintenance Technician
Santa Ana, CA
Leading Property Management Company is seeking experienced maintenance personnel in apartment management field.

PMA is looking to fill a Maintenance Technician position at 3400 South Main, a 288 unit community located in Santa Ana, CA. We are a dynamic, stable company with thousands of residential units.
This position requires a minimum of 3-5 years experience in plumbing, electrical, drywall, appliance repair and rent ready apartment preparation. Individual must be computer literate and have a vast knowledge of plumbing, electrical, appliance and carpentry.
Major Skills Required:
Ability to prepare apartments including plumbing, electrical, drywall and appliance installation and repair
Strong organization and communication skills
Order parts and maintain inventory supplies
Prioritize maintenance calls and follow up to ensure completion of work/project
Handle resident repair request in a timely manner
Complete all maintenance work orders, including electrical, plumbing, appliance repair and carpentry
Ability to understand and follow safety procedures
Moderate physical activity
Ability to communicate effectively, both orally and in writing
Ability to keep records and make reports
Thorough knowledge of the methods, practice, tools and material used in general maintenance and repair work
Required to be on-call
The ideal candidate must speak fluent English, energetic, results-oriented, intelligent, organized and a team player.
This position is full time and provides the opportunity to enroll in our benefits program.
Benefits provided
401K Plan
Bonus Program
Dental Insurance
Health Insurance
Life Insurance
Optical Insurance
Personal Days
Short Term Disability
Jobs like this are also known as:
Apartment Maintenance
Assistant Maintenance
Facilities Technician
Maintenance - Intermediate
Maintenance Engineer
Maintenance Technician
Make Ready Technician
Service Technician
© 1999 - 2021 apartmentjobs.com | PMJobs.com
Top