Top
Easy Apply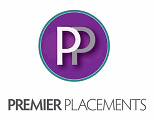 Apartment Maintenance Supervisor
Atlanta, GA
Temporary to permanent opening for a maintenance supervisor in Atlanta, GA.

GENERAL DESCRIPTION OF POSITION
• The Maintenance Supervisor provides maintenance support and is accountable for delivering on our commitments to our residents.
• This includes quality move-in, resident satisfaction, quality and timely service and personal attention to our residents.
• The Maintenance Supervisor responds to our resident's service request and is instrumental in helping deliver superior customer service to our residents.

ESSENTIAL DUTIES AND RESPONSIBILITIES
• Prepares all market-ready apartments, which may include painting, carpet cleaning/repair, general repairs, and housekeeping to ensure a quality product to our residents.
• Completes resident service request in a timely manner.
• Has knowledge of various maintenance functions including and not limited to plumbing, pool maintenance, air conditioning, heating, general carpentry skills, appliance, electrical, painting, caulking, snow removal, scheduling, and life safety issues.
• Maintains grounds, pools/ hot tubs, common areas, and dog parks to keep them clean, free of trash, debris, and other safety issues.
• Performs on-call emergency procedures as required. Reports any maintenance issues that affect the budget such as life safety, vacant repairs, property damages, and common-area needs to the manager.
• Schedules and performs preventative maintenance, and records such activities. Is knowledgeable of state, local, and federal housing laws, codes, policies, and systems regarding maintenance
• Provide superior customer service and represents the company in a professional manner at all times.
• Consistently maintains a professional, courteous attitude when dealing with residents, coworkers, and the general public.
• Performs duties as assigned in a timely manner.
• Maintains and safeguards all company tools and equipment. Perform any other related duties as required or assigned.

EDUCATION AND EXPERIENCE
• 2-3 years of maintenance supervisory experience.
• Supervises 1-5 non-supervisory employee(s).
• Responsibilities include interviewing, hiring and training employees; planning, assigning and directing work; appraising performance, rewarding and disciplining employees; addressing complaints and resolving problems.
Jobs like this are also known as:
Community Maintenance Manager
Facilities Manager
Maintenance Director
Maintenance Manager
Maintenance Supervisor
Service Manager
Service Supervisor
Superintendent
© 1999 - 2021 apartmentjobs.com | PMJobs.com
Top