Top
Easy Apply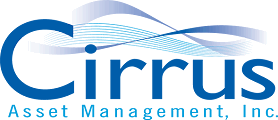 Community Manager
Austin, TX
At Cirrus Asset Management, developing loyal customers is our way of life. We strive to be the most trusted, respected, and innovative company in the rental housing industry. We believe excellence in management is not a product but rather a team-oriented process. We enhance the process by recognizing and embracing innovations in both technology and methodology, which in turn maximize property performance for our clients.
We are seeking a bright and energetic Community Manager in Austin, TX. The community manager will be responsible for all aspects of 156 unit building operations and the community.
Essential Duties and Responsibilities:
· Manage income growth
· Supervise and training staff members
Pay Range starts at $23.00 plus housing
· Resolve resident issues
· Coordinate vacant unit turnover process
· Process Applications
· Lease apartments
· Collect rent and control delinquency
· Schedule lease renewals
· Prepare competitively rent survey reports
· Enforce house rules and company policies
· Coordinate marketing, advertising, and presentation
Requirements:
· Proficient with Word, Excel, and management software. Yardi experience preferred
· 2 years of experience managing a conventional apartment community in Austin, Texas.
· Strong administrative and organizational skills
. Financial reports experience. Social media experience.
. Excellent verbal and written communication skills
. LA Rent control experience preferred
· Ability to multi-task
. LRO or Yieldstar experience preferred
· Analytical and problem-solving skills
· Familiar with operating budgets
· Strong marketing skills
Benefits provided
401K Plan
Dental Insurance
Health Insurance
Life Insurance
Optical Insurance
Paid Vacations
Jobs like this are also known as:
Apartment Manager
Assistant Manager
Community Manager
Floating Property Manager
Portfolio Manager
Property Manager
© 1999 - 2021 apartmentjobs.com | PMJobs.com
Top