Top
Easy Apply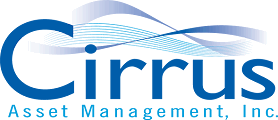 Lead Maintenance
Venice, CA
The Lead Maintenance Technician is responsible for overseeing the physical assets, general maintenance repairs, apartment make-readies, and preventive maintenance for the apartment community.
Essential duties and responsibilities:
Coordinate all vacant unit renovation projects.
Address resident maintenance requests.
Plan preventative maintenance work.
Control the work order process, parts ordering, and inventory storage.
Ensure compliance for property inspections.
Supervise other maintenance workers, porters, and service vendors.
Requirements Include:
The position requires a minimum of 2 years of general maintenance experience and/or at least 1-year of multi-family experience.
Previous supervisory experience is required.
Must be able to perform all facets of apartment make-ready.
A positive and friendly attitude.
Professional appearance.
Excellent communication skills.
The ability to manage multiple projects.
Must be EPA certified. Must be able to troubleshoot and repair HVAC equipment, plumbing systems, electronic systems, all major appliances, pool and spa equipment, and other systems in the community (gates, phone jacks, irrigation systems, etc.).
Valid TX driver's license and auto insurance.
Benefits provided
401K Plan
Dental Insurance
Health Insurance
Life Insurance
Optical Insurance
Paid Vacations
Jobs like this are also known as:
Assistant Service Manager
Assistant Service Supervisor
Electrical Technician
Floating Maintenance Technician
Floating Service Technician
HVAC Technician
Lead Technician
Maintenance - Advanced
Senior Maintenance Technician
Union Maintenance Technician
© 1999 - 2021 apartmentjobs.com | PMJobs.com
Top