Top
Easy Apply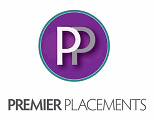 Apartment Maintenance Technician
Kennesaw, GA
Apartment Maintenance Technician
Premier Placements, LLC is hiring Apartment Maintenance Technicians in Alpharetta.
Do you have experience with a broad base of general maintenance skills? Are you handy and skilled in residential maintenance? Do you take pride in your ability to troubleshoot and fix maintenance issues? Apartment Maintenance Technicians keep the apartment community in top shape. We offer competitive pay at $17 – $19/hr, weekly pay, and opportunities for permanent placement. Pay rate will depend on experience level. To be considered, applicants must have transportation and tools. All EPA Certified Technicians must have a minimum of six months of hands-on experience, HVAC tools, and be Type II or Universal certified.
Why You Want to Work for Us:
We are an award-winning company with a reputation for being one of the best temporary staffing companies in the property management industry in metro Atlanta. Premier Placements, LLC has over 15 years of experience of turning temporary jobs into temp-to-perm jobs If you are looking for a company that will help you get your foot in the door and set you on a path to a great career, apply now! We have deeply rooted relationships in the property management industry we have partnered with more than 250 management companies of apartment communities in Atlanta. We understand their needs and will work to align them perfectly with your talents.
Job Overview:
Apartment Maintenance Technicians are responsible for completing work requests from residents. They also assist the maintenance team with routine tasks and projects as needed. You must be able to troubleshoot, prioritize tasks, manage your time, and solve complex problems.
Essential Job Requirements of an Apartment Maintenance Technician:
• Diagnose, repair, resolve problems across electrical, plumbing, appliances, carpentry, flooring, and drywall.
• Repair damage and prepare vacant units for new move-ins.
• Document preventative maintenance, service requests, expenditures, apartment make-ready status, and work-in-progress with meticulous attention to detail.
• Clean up thoroughly after performing work.
• Respond to resident requests and complaints in a respectful, courteous, and professional manner and report them to the management office. Complete assigned requests in a safe and timely manner.
• Change locks and make keys as needed.
• Assist in moving heavy appliances to or from apartments.
• Continuously walk the property to assess the condition and identify areas for repair or improvement. Report any unsafe conditions to the Property Manager and/or Maintenance Supervisor for immediate resolution.
• Ensure maintenance shops and storage areas remain secured when not in use.
• Assist in trash pickup on the property to maintain cleanliness.
• Demonstrate awareness of all utility meter cut-offs, apartment, fixture cut-offs, and sewer clean-outs before completing any work.
• Proactively utilize personal protective gear necessary to safely complete tasks.
• Perform pool and spa maintenance.
• Ability to juggle a multi-task environment and self-manage time to complete tasks.
• Self-starter who can work efficiently with little supervision.
• Ability to reason and use good judgment in all scenarios.
• Capable of understanding and complying with product labels, safety, policy/procedure manuals.
• EPA Techs are required to Troubleshoot & service HVAC equipment following EPA standards, when applicable, using all necessary equipment & logs as required
• Valid driver's license and reliable transportation- required for some positions.
Physical Demands & Work Environment Required for an Apartment Maintenance Technician:
• Inside/outside including working in hot and inclement weather.
• Prolonged or repeated standing, walking, climbing, stooping, kneeling, and crouching.
• Ability to lift, use and move onsite equipment and use personal hand tools.
• Capable of frequently transporting or moving 50+ pounds variable distances, occasionally moving objects up to 200 pounds.
Reputation Matters! Check out what some of our employees have said about us:
• "I want to thank you guys for the opportunity to be able to work in this company, I developed and grew so much from this job. Thank you for being so flexible with my schedules and for all the support I received from you always. Thank you again for everything."
• "Great company to work with. If you are a professional maintenance technician, I advise you to apply to Premier Placements. The staff is amazing, they gave me an opportunity of a lifetime and now my life is better because of them."
• "A friend of mines recommended me to Premier Placements and I have to say this company has been awesome for/to me! I've worked for temp agencies before but never have I experience such good, quality people and professionalism from them as I have with PP. Once I interviewed and completed the onboarding process they quickly found work for me and placed me on a good property with good people…."
Apply Today! www.ApartmentStaffing.com
Premier Placements, LLC is an equal opportunity employer. All applicants will be considered for employment without attention to race, color, religion, sex, sexual orientation, gender identity, national origin, veteran or disability status.
#WorkWithPremier
Jobs like this are also known as:
Apartment Maintenance
Assistant Maintenance
Facilities Technician
Maintenance - Intermediate
Maintenance Engineer
Maintenance Technician
Make Ready Technician
Service Technician
© 1999 - 2021 Apartment Gear, Inc. | formerly PMJobs.com
Top